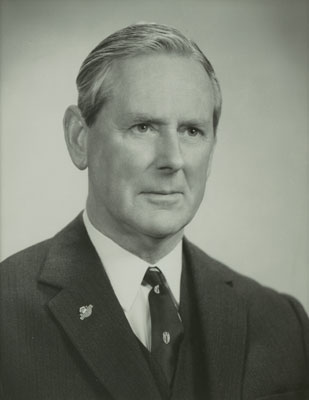 The twelfth Auditor-General of New Zealand, Keith Gillies, served as Controller and Auditor-General from 1970 to 1975.
Mr Gillies started working for the Audit Office in 1939. He was there at the crucial time when the Office started to introduce computerised auditing techniques. He was a quiet person and he retired in 1975 to spend more time in his garden.
The CBE after his name means that Mr Gillies was a Commander of the Most Excellent Order of the British Empire.