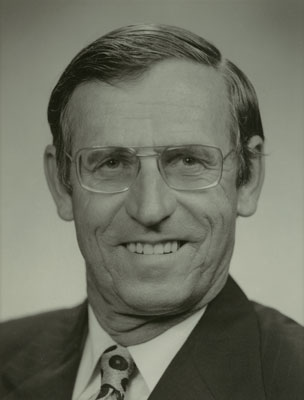 The thirteenth Auditor-General of New Zealand, Alfred Charles Shailes, served as Controller and Auditor-General from 1975 to 1983.
Alfred Shailes, known as Fred, was born in Timaru. He moved to Wellington to join the Department of Labour.
Mr Shailes was described as bringing a "different dimension to the Office" because of his background in government finance rather than auditing.
The CMG after his name denotes that Mr Shailes was appointed to the Order of St Michael and St George.