David John Douglas Macdonald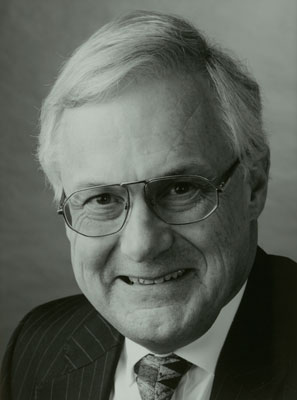 The sixteenth Auditor-General of New Zealand, David John Douglas Macdonald, served as Controller and Auditor-General from 1995 to 2002.
David Macdonald, a chartered accountant, was the first Auditor-General without a public service background. Mr Macdonald was chairman of the New Zealand Society of Accountants' Auditing Committee from 1970 to 1987.
He is an excellent bridge player and enjoys playing golf. The letters QSO after his name mean that David Macdonald was awarded the Queen's Service Order.
Last updated: 17 May 2022