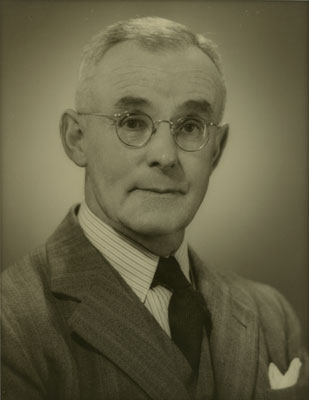 The eighth Auditor-General of New Zealand, John Porteous Rutherford, served as Controller and Auditor-General from 1945 to 1952.
John Rutherford was just 16 when he started working at the Audit Office. He briefly worked as an auditor in the High Commissioner's Office in London before returning to the New Zealand Office, where he stayed until his retirement.
The CBE after his name means that John Rutherford was a Commander of the Most Excellent Order of the British Empire.