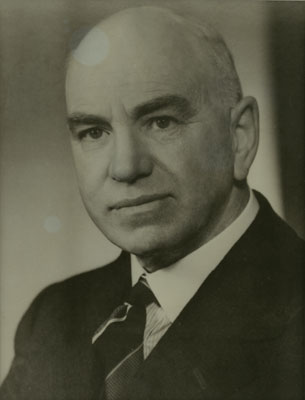 The seventh Auditor-General of New Zealand, Cyril George Collins, served as Controller and Auditor-General from 1939 to 1945.
Cyril Collins was the son of the fourth Auditor-General, Robert Joseph Collins.
Cyril Collins went to Saint Patrick's College and started his career at the General Post Office as an accounts clerk. Mr Collins lived in Lower Hutt and was vice-president of the Hutt Rugby Club.
Mr Collins has CMG after his name because he was appointed to the Order of St Michael and St George, as were two other Auditors-General before him (George Campbell and James Fitzgerald).