Tobias Nischalke
Sector Manager, Health, Parliamentary Group.
Phone +64 4 917 1500, email enquiry@oag.parliament.nz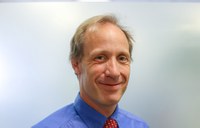 Tobias joined the Office of the Auditor-General in February 2013. He is responsible for the Health sector.
Before joining us, he held a number of roles at the Ministry of Foreign Affairs and Trade, including Executive Officer, New Zealand Aid Programme. Tobias has also previously held senior policy roles in the former Ministry of Economic Development, Ministry of Research, Science and Technology, and the Department of Labour.
Back-up sector manager for Tobias' portfolio is Greg Goulding.
Page last updated: 31 August 2021