Changing the world one contract at a time: Understanding your supply chain
Slavery, bribery, fraud, corruption, environmental degradation, intentional discrimination: these aren't usually top of mind when running a public sector tender. But how many public organisations can say whether or not their supply chains are consistent with their own ethical standards'? Martin Richardson from Audit New Zealand's Specialist Audit and Assurance Services team tackles some challenging issues.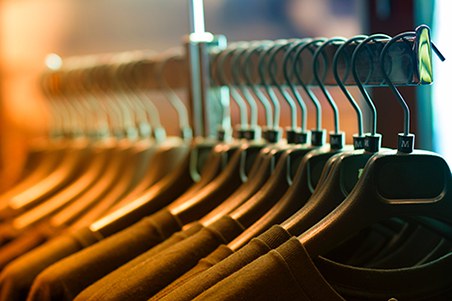 In our hyper-connected, globally distributed world, the ethical challenge presented by inadvertently supporting practices not sanctioned here, or that don't accord with Kiwi values, are greater than ever.
As consumers, we're often driven by values that help us to decide which services or products to purchase. We want to be sure that our cosmetics aren't tested on animals; we want to support designers and clothing labels that use ethically sourced materials. Companies are progressively changing their business models to offer more ethical options because it's what people expect.
In New Zealand, our biggest immediate threat to transparency and ethical decision-making is complacency. However, as I mentioned in my previous blog post, we need to have these ethical conversations – difficult as they may be. Ethical procurement doesn't have to cost more – with the right planning and work done in the early stages of the process, it can be built into the entire procurement lifecycle.
When done well, effective public sector procurement can create significantly more ongoing value – especially when providing citizens with public services that are trustworthy, transparent, genuinely deliver the best service for those who use them, and importantly, are ethically sourced. The Chartered Institute of Procurement and Supply (CIPS) identifies three key dimensions to guide this thinking:
The impact of personal conscience on procurement
In our increasingly globalised economy, ask yourself this: do you have a smartphone? Have you eaten tropical fruits or prawns? Are you wearing any cotton items?
If you answered "yes" to any of these, it's possible you've directly benefited from slave labour, which is supporting our lifestyles. CIPS is running a campaign to address this, and has a detailed statement about this on its website. In Australia the Modern Slavery Act 2018 has just come into force.
I've never seen a public sector organisation map its entire supply chain to make sure that its suppliers all meet the ethical standards that most Kiwis would expect – right back to the source. Usually, the due diligence only extends to tier one suppliers, without looking to see who public services rely on further down the supply chain.
I don't know how this would sit with you, but I'd prefer to do the work and ask the hard questions in the early stages of a procurement, perform the due diligence, and make informed decisions, than to find out after a multi-year contract is sealed. Of course, a supply chain audit can also be valuable as part of managing contracts with long-term suppliers – particularly if our contracts are clear on our ethical expectations and standards.
Efforts to eradicate fraud, bribery, and corruption
We've little tolerance for fraud, bribery, and corruption – but we are at risk from complacency. While we don't see frauds every day, my team and I have seen many examples of a culture and ways of working in which risks of fraud, bribery, and corruption could exist. We see too many instances of sole-sourcing with weak or poorly explained rationale for why this is the right approach. Sometimes specifications can inadvertently favour certain suppliers – often the incumbent, and contract management is consistently the poor cousin in the procurement lifecycle.
Sustainable procurement
The new Government Procurement Charter, part of the Government Procurement Rules (4th edition) that come into force 1 October 2019, specifically addresses this. The charter requires businesses that win government contracts to have good employment practices. It also directs agencies to undertake initiatives to contribute to a low emissions economy and promote greater environmental responsibility. Does this mean it is incumbent on public organisations to make sure suppliers are ready for that challenge?
Perhaps our ethical outlook is not quite as broad as the procurement profession thinks it could be. Public organisations are given the responsibility to spend tax- and ratepayers' money on their behalf. Can the public be sure that those organisations are ensuring that procurement is being managed effectively and ethically?
With all of this in mind, ask yourself:
Have you considered assessing the ethical risks in your supply chain?

Have you thought about tracing the riskiest links in your supply chain back to the source to assure yourself that your suppliers (and their suppliers) match your own ethical standards?

Do you think you are ready for the introduction of the Government Procurement Charter?
Further reading
This blog post is based on Martin's presentation at the 2019 Audit New Zealand information updates. Visit the Audit New Zealand website to watch a video of Martin's presentation.