Do you know how much New Zealand's public agencies spend on procurement?
No? It's okay – no one else is entirely sure either.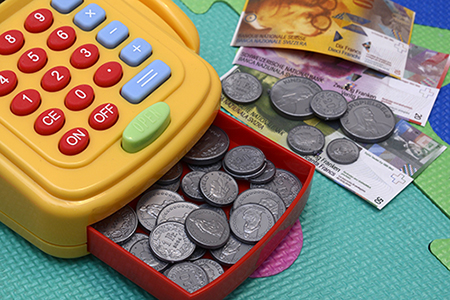 The Ministry of Business, Innovation and Employment has estimated the total amount of procurement spending in the public sector. Its most recent published estimate – from 2017 – put spending at about $41 billion. We had a go, too. Using data from 2015/16, we reckoned it was about $42 billion. Both estimates include local government spending, but that's all they are – estimates. 
Working out how much public agencies spend through third parties (excluding staff on their payroll) is tricky in other countries, too. In the United Kingdom, the Institute for Government wanted to answer some central questions about government spending with the private and voluntary sectors. They wanted to know:
How much money is the government spending?

What is the government buying?

How many contracts are there, of what value and length?
They said that the government should be able to answer the questions quickly and accurately to ensure that it is effectively managing these markets and securing best value. Unfortunately, they found that answering the questions is challenging because of poor quality government procurement data, which limits the analysis that they and others can perform.
The Government of Western Australia leaves the New Zealand and United Kingdom governments in the dust as far as providing transparent reporting on procurement spending goes. They can answer the Institute's questions.
The WA Department of Finance publishes annual reports on Who buys what and how. When you click on the hyperlink for one of the reports, you're taken to a five-page interactive report:
Page 1 tells you about the report.

Page 2 gives an overview of agency spending. Click on an agency or spending category and you can see what individual agencies spent.  For example, the Department of Health spent $36 on toys and games, compared to the Department of Biodiversity, Conservation and Attractions, which spent about $282,000 on toys and games.

Page 3 reports how much was spent through common-use arrangements (similar to New Zealand's all-of-government contracts).

Page 4 tells you how many contracts there were, what the total contract value was, the number of suppliers, and what percentage of suppliers were "buy local" or "small business" suppliers.

Page 5 tells you how to use the report, such as how to navigate the interactive visuals.
The way that the information has been provided to the public is useful, but also fun – have a play. What benefit would you get from having similar information about the public procurement in our country? Let us know by adding a comment below.
One last thing – so why was I looking at this? It was part of research for our audit of the system for improving government procurement, which I talked to you about in February 2019. We found out about Western Australia's reporting thanks to a tip-off from the Victorian Auditor General in his report on state purchase contracts (similar to New Zealand's all-of-government contracts). For our audit, we've completed fieldwork and analysis and we're working through the reporting and quality assurance phases of the project. The Auditor-General will publish his report on this work later in the year.