William John Kane
From auditor to soldier.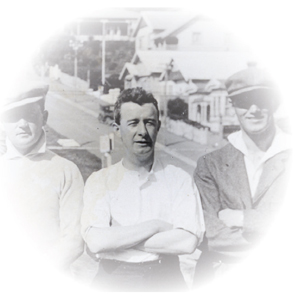 William John Kane was from Otago and joined the Audit Department in March 1913. At the outbreak of WW1, he held the position of Clerk, Class VII. He had passed the Senior Civil Service Examination.
William joined the New Zealand Expeditionary Force in December 1916, aged 20. A note on his New Zealand Expeditionary Force assessment form described him as "quick and intelligent." He was posted to the New Zealand Army Pay Corps.
William was sent overseas in July 1917, arriving in the United Kingdom in September 1917. He was based at the New Zealand Expeditionary Force Headquarters in London and then transferred, in March 1918, to the New Zealand Army Pay Corps in London. He was promoted to Corporal on 15 March 1918.
In August 1918, William was transferred to the New Zealand Infantry Reserve Brigade but, in September 1918, he was back with the London office of the Pay Corps. He stayed on in London after the end of the war and was promoted of the rank of Staff Sergeant in January 1919.
William returned to New Zealand in May 1920 and was discharged from the New Zealand Expeditionary Force. He was awarded the British War Medal.
William resumed working for the Audit Department as an Audit Examiner, Class VI.
He proved to be a diligent auditor. During the next 20 years, his name appears in Court reports giving evidence against those found to have stolen money or committed fraud. William retired from the Audit Department in April 1953. At the time of his retirement, he held the position of Audit Inspector, Auckland.
William died in Australia on 1 August 1975.