Stanley Prescott Day
From auditor to soldier.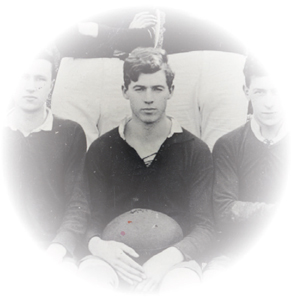 Stanley Prescott Day was from Christchurch and joined the Audit Department in March 1911.
By the outbreak of WW1, Stanley had attained the position of Audit Examiner, Class VII. He had passed the Senior Civil Service Examination.
Stanley joined the New Zealand Expeditionary Force in February 1916, aged 22. Initially, he was with the New Zealand Army Pay Corps and was posted to the United Kingdom in June 1916.
Stanley transferred to active service and was posted to France in June 1917, to serve with the 2nd Army Brigade, New Zealand Field Artillery. He was wounded on 16 September 1918, when he suffered injuries from being gassed, and was transported to a field hospital.
The 2nd Army Brigade was part of an attack by Allied Forces on the Hindenburg Line, which was the last and strongest line of Germany's defensive positions. The town of Havrincourt was one of the towns that formed the outer defences of the Hindenburg Line, and the New Zealanders were engaged in fierce fighting in and around this area.
The 2nd Brigade was withdrawn from the front on September 15 to move to a new area. The Brigade was on the move on 16 September and had just settled down in its new camp when it came under heavy enemy fire, which included gas shells. One man was killed and 20 others wounded or gassed. It was likely that Stanley was injured in this attack.
Stanley was treated at a New Zealand base hospital in France. After recovering, he was transferred to France and then to the New Zealand Army Pay Corps in London. He was promoted to the rank of Temporary Corporal on 8 November 1918.
Stanley continued to serve with the New Zealand Army Pay Corps after the end of the war and was promoted to the rank of Sergeant in February 1919. He returned to New Zealand and was discharged from the New Zealand Expeditionary Force on 30 April 1920.
Stanley received the British War Medal and the Victory Medal.
He rejoined the Audit Department as a Section Clerk, Class V. He left the office in 1925.
Stanley died in 1975.