Risk and reputation: playing by the rules
An update from the most recent Transparency International New Zealand Leaders Integrity Forum.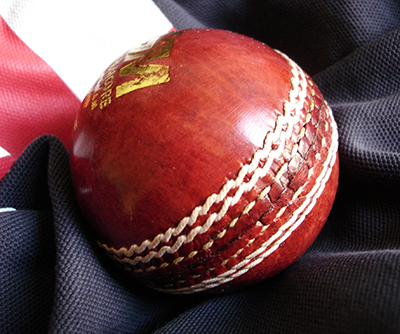 When news of the Australian cricket team ball-tampering scandal hit headlines, the condemnation from the public and media was swift, as was the admission of regret from those involved. Reputations take a long time to build and a lot of work to maintain, and this scandal shows just how fast it can all come tumbling down. While many were fixated on an appropriate punishment, others also asked what could be done to ensure that this doesn't happen again.
The word 'reputation' is mentioned a lot during Transparency International New Zealand's monthly Leaders Integrity Forums (for public sector CEOs and/or their delegates).  Attendees are constantly reminded about New Zealand's global reputation and the role the public sector has in protecting it. The theme for April's meeting was Risks of corruption in New Zealand and what we can do about it.
The Hon Stuart Nash, Minister of Police, was the first of this month's guest speakers, and he began by asking attendees to consider three questions:
Do we deserve this reputation or have we been lucky?
Are we being naïve when we say we are corruption-free?
Are we doing enough to address corruption?
These three questions were addressed by the three guest speakers, each of whom also brought a unique perspective to the theme.
Do we deserve this reputation or have we been lucky?
Minister Nash emphasised how the risk of corruption is an important issue because it plays into our global reputation and well-being as a country. Our reputation is what helps drive our competitive advantage. He pointed to New Zealand's #1 placing in the 2017 Transparency International Corruption Perceptions Index as evidence of our standing internationally.
There's also New Zealand's 'compliant' rating from the OECD about how we exchange tax information with other countries.  Although 'compliant' doesn't exactly sound exciting, Minister Nash assured that it was the highest rating and was another way in which New Zealand is held in high regard.
We've fought hard for these achievements, which aren't just given out freely. Organisations like Transparency International and the OECD have strict criteria against which they measure countries. It's a testament to the hard work of people and organisations in our public sector that New Zealand is seen as a leader in these areas. It's also a reason why we cannot get complacent.
At the end of his presentation, the Minister asked the audience whether they thought New Zealand organisations are afraid of reporting fraud because it could end up being a black mark against them. Some attendees felt that as a country we are maturing when it comes to having conversations about fraud and corruption, because if you're not seen to be doing something to prevent it, you could be seen as encouraging it. There's still plenty to be addressed – for example, we need to make it safe for people to report suspicious behaviour without fearing the consequences to their personal or professional lives. On this point, the Chief Ombudsman, chair of this month's forum, referred to the current work being done by the State Services Commission about whether the process by which people can raise issues under the Protected Disclosures Act 2000 can be improved.
Are we being naïve when we say we are corruption-free?
David Howman, former Director-General of the World Anti-Doping Agency, spoke about his experiences with corruption and integrity in the world of sport. David was quick to stress that our status as a small country at the bottom of the world doesn't protect us from what's going on internationally: "Sport is a microcosm of the society, but New Zealand is not a microcosm of the world. Yes, we are different and unique, but we are not immune."
With the amount of money now in the sporting industry – from players' salaries to unregulated gambling – there's a great risk of corruption and damage to integrity of teams and countries. David believes that sport should be learning from business and that it can't be treated as a 'play thing'. It goes both ways too – what we can learn from sport is that healthy competition is better than 'win-at-all-cost competition': "There's more emphasis on the integrity of sportspeople rather than the integrity of the officials and those involved with the money."
David noted how New Zealand poses a time zone risk, which overseas bookies can and do exploit. This was reinforced by the third guest speaker, Mike Clement (Deputy Commissioner, New Zealand Police), who said that during the 2015 Cricket World Cup there were instances of 'pitchsiding' at stadiums in New Zealand – that's when people attending matches relay real time information overseas before delayed broadcasts, which allows gamblers to manipulate bets on what will happen, or already has. Those that were caught doing this were trespassed from subsequent matches.
Are we doing enough to address corruption?
David made a number of suggestions about how we can ensure integrity in sport: "We can't sit and wait for something to happen. If we don't think like the bad guys, we'll lose." His solutions included setting up an official position or organisation, such as a sporting ombudsman or integrity commission. Public organisations could also play a bigger part in sharing information to identify risks and instances of dodgy dealings.
Mike Clement ran through some of the ways the Police identify and manage risk within their own organisation. This includes defining corruption in a way so that everyone is on the same page when having conversations about it. When and how we have these conversations is important too. When Mike joined the Police 40 years ago, he had no idea that the Police had a set of values. Nowadays, the first question on day one of all new recruits' training is: "What are New Zealand Police's values?"
Mike put the following questions to the audience: "How do you have conversations about risk? And what do you do with what comes out of it? At what levels should and do these conversations occur? Having these conversations is all about the 'so what?'."
Mike says the public sector as a whole needs to start talking about the possibility of broader, systematic mechanisms to ensure that there is integrity in the public sector. They could even be organisation specific. There are such mechanisms in other countries that we should consider whether or not they would be appropriate here. "New Zealand needs a system-wide strategic response to corruption risks focused on prevention and detection."
One of the most important things we can do is to continually ask ourselves what the risks are to our organisations and how they might open us up to the risk of corruption. This will help us to understand those risks and to find ways to address them. The open conversations at the April forum shows that we can have these conversations with our peers – it's what we do afterwards that makes a difference.