Improving public sector integrity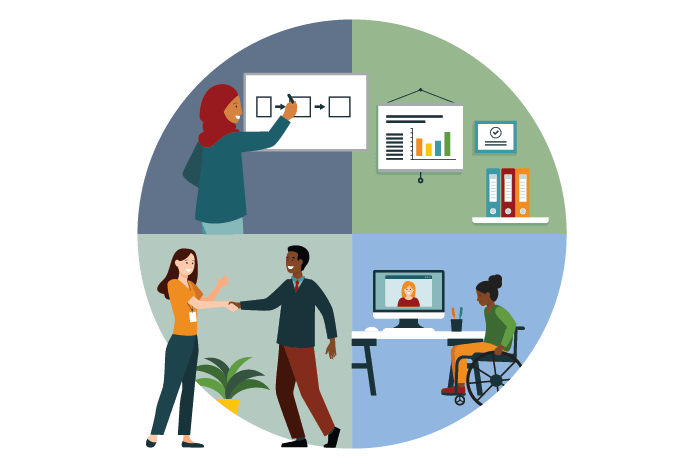 Integrity is not just about complying with the law – that's a given. It's about doing the right thing.
A highly trusted public sector is one of New Zealand's greatest assets. To maintain that trust, public organisations need to demonstrate that they act and make decisions with integrity. Integrity is important to public organisations because: 
it helps build and maintain trust and confidence;
it enables public services and outcomes to be managed and delivered;
it helps build meaningful relationships; and
it supports long-term stewardship of an organisation's assets, knowledge, systems and processes, and any legislation it administers.
This year we launched our integrity framework. The framework supports leaders and governors in the public sector to take a whole-of-organisation approach to building a culture of integrity. It aims to reduce the gap between the culture an organisation wants and its actual practice.
The framework provides an integrated approach to examining the values, systems, and norms in a workplace. It enables leaders and governors to identify the key activities and ways of working that will help build and sustain integrity across the whole organisation.
The framework was launched to more than 200 stakeholders in June. Next year we will be looking at how we fully integrate te ao Māori into the framework to provide further guidance where needed. We are also developing an audit methodology to assess the integrity culture more broadly in public organisations.
We will encourage chief executives, leadership teams, and those charged with governance to consider the framework in the context of their organisations. We hope it will assist them to identify areas where they can build on their existing culture, emphasise the importance of ethical leadership, and improve on their internal controls and business practices where needed.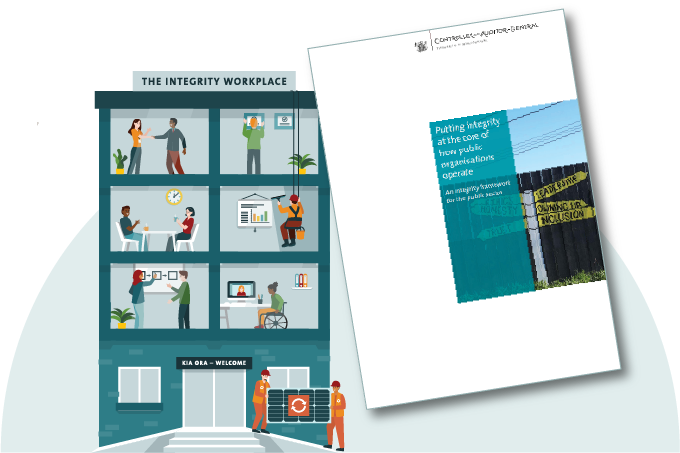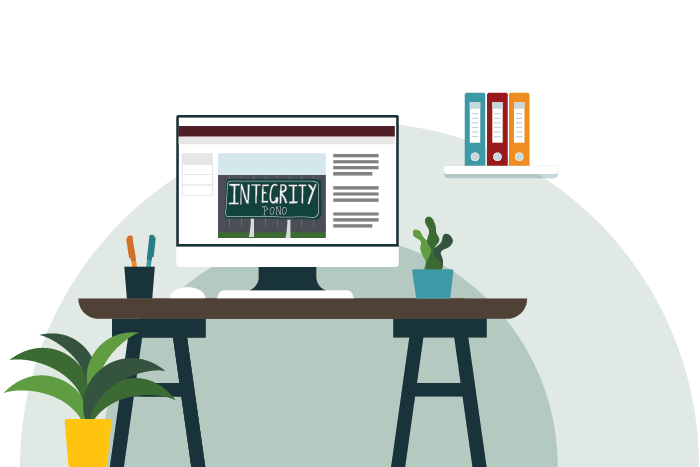 Performance audits about integrity
In 2021/22, we looked at how four councils manage conflicts of interest. Conflicts of interest are inevitable – many council staff live and work in the same community. What matters is how councils manage these conflicts.
Our findings were published in an article that builds on our good practice guidance for conflicts of interest.
Next year we will continue our performance audit programme on integrity. We will look at how government agencies procure goods and services using direct procurement, including in emergency situations, and how they provide transparency of these procurements to the public.