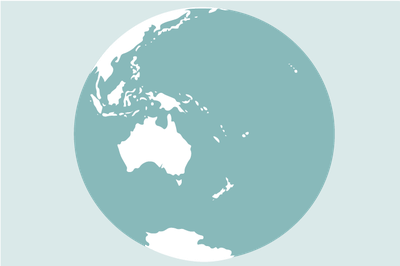 We support work promoting the transparent, accountable, effective, and efficient use of public sector resources in the Pacific. This work contributes to strengthening good governance, accountability, transparency, and integrity in the region.
The Auditor-General of New Zealand is the Secretary-General of the Pacific Association of Supreme Audit Institutions (PASAI). He is responsible to the PASAI Governing Board for PASAI's operations and oversees the performance of PASAI's Chief Executive.
Supporting PASAI to be well governed and achieve its objectives
This year, PASAI delivered a programme that supported the ongoing achievement of its 2014-24 Strategic Plan.
To support the programme, we helped to deliver PASAI's programmes, oversaw administration of the Secretariat, and participated in PASAI's governance.
Our twinning partnerships 
Our "twinning partnerships" with the Samoa Audit Office and the Cook Islands Audit Office support these Offices to improve their systems and processes, and enhance their skills.
In 2021/22, we worked closely with the Samoa Audit Office and the Cook Islands Audit Office to progress several programmes that were a priority for them. These included strategic planning, communications strategies, annual reporting, and building technical audit capabilities.
Border closures continued to limit face-to-face work. However, despite restrictions caused by the Covid-19 pandemic, we effectively connected and virtually delivered programmes to ensure that we continued our support.
Progressing audits for the governments of Niue and Tokelau 
The Auditor-General of New Zealand is also the Auditor-General of the governments of Niue and Tokelau and their respective subsidiaries.
This year we supported efforts by the governments of Niue and Tokelau to bring their annual reporting up to date (including providing input to special legislation to support the work in Niue). We worked closely with relevant stakeholders to put in place an approach that aims to clear the backlog of annual reporting. Our work will involve completing audits of a five-year annual report for Niue and a four-year annual report for Tokelau to bring the reporting up to 30 June 2021. Over the coming year, we will continue to progress this work.
Working with other New Zealand public organisations in the Pacific
We collaborated with other New Zealand public organisations working in the Pacific to support good governance in the Pacific, including the Public Service Commission Fale, Pacific Justice Sector Programme, the Office of the Ombudsman, the Serious Fraud Office, the Ministry of Foreign Affairs and Trade, the Electoral Commission, and the Office of the Clerk Inter-parliamentary Relations team.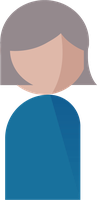 We organised and facilitated six meetings with these organisations to share good practice and successes, and encourage collaboration.
Other international engagement
We were actively involved in bilateral, regional, and international co-operation with other Supreme Audit Institutions (SAIs) as part of our work to support PASAI and our twinning partners, and as part of SAI working groups. For example, we spoke at the INTOSAI Audit Impact global event and participated in a global peer-to-peer co-operation five workshop series, including leading a workshop.