Wanganui District Council
Switching to a partnership approach on roading adds value and cuts costs.
Alliance model added to the suite of tendering options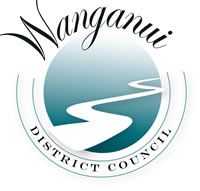 Wanganui District Council has used the Alliance model tendering system to procure roading maintenance services and to enhance a partnership approach that benefits both the Council and the contractor.
Intent on providing better value for money and improved long-term outcomes, the Wanganui Alliance was set up to produce greater clarity and efficiency.
Being effective is doing the right thing. Being efficient is doing things right.
The Wanganui Alliance involves a collaborative approach with Downer EDI Limited (Downer), which accounts for 95% of the alliance. An Alliance agreement was also set up with Opus, to provide specialist skills when required.
"There was duplication of services in the previous system," says Mr David Boothway, Deputy Infrastructure Manager, explaining why the Council has migrated towards a more streamlined process. "For example, a member of the community might ring complaining about a dangerous pot hole. Under the old system, the Council would ring a consultant, who would then contact a contractor who would fix the problem. Now the problem goes straight to the person who fixes it."
"Road maintenance is not rocket science, thus process efficiency is key to smart delivery," says Mr Boothway.
With an alignment of objectives and a managed risk approach, the contract was negotiated to be mutually beneficial to both the Council and Downer. Mr Boothway says this means decisions are made not just for short-term gains but for long-term planning. "The delivery is better because there is a sharing of risk. And by shouldering some of the risk, the contractor should provide the service at a lower price than if they were solely responsible."
By reducing administration and process loops, the Council has made savings while raising the quality of service. Mr Boothway says, "Council is continually raising the bar and adding to its toolbox of procurement mechanisms. Both Council and Alliance partners are continuously looking at ways to improve data and decision sharing."
Although the procurement process took a year to finalise, Mr Boothway says, "We were looking for good quality service and a win-win situation."
The initiative is in line with the "Lean Management" ethos. With the new model, the Wanganui Council roading maintenance department has seen outputs shifted from being 60% reactive to 90% programmed, which has increased its physical work efficiency by over 10% and reduced waste and duplication by 20%.
There has been a lot of interest in the model. "Every second month we would have another council coming here to look at the initiative," says Mr Boothway. They also have people from Western Australia visiting them to investigate it, "except they don't talk in millions, they talk in billions," says Mr Boothway.
Mr Boothway says, "There is no silver bullet when it comes to procurement services. The Alliance has been a useful tool to add to our procurement toolbox. Just like any model, things can always be improved, so likewise with the Alliance – we keep communication open and frank to allow smarts to be realised for the benefit of all."
The Senior Roading Engineer, Rui Leitao, was pivotal in developing the Alliance. Leveraging Mr Leitao's relationships with local suppliers and developing an effective understanding with Downer has been key to making the initiative a success.
Based on an interview with Mr David Boothway, Deputy Infrastructure Manager, on 26 June 2012.
Disclaimer: This case study is the entity's story – we have not audited the facts but have confirmed with the entity that its story is fairly represented.