Ministry of Transport
Adopting a professional business organisational structure and implementing a significant culture change has had a marked effect on the Ministry of Transport.
Professional matrix speeds up Transport Ministry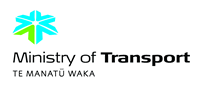 Adopting a professional business organisational structure and implementing a significant culture change has had a marked effect on the Ministry of Transport.
Chief Executive, Martin Matthews, says it was clear to him that change was necessary. "The transport sector needed to lift its game," he says. "And after the change of government in 2008, I realised the Ministry was 'clunky' in responding to demands and shifting gear."
Before the changes, Mr Matthews says the Ministry had a lot of external consultants "telling us what to do", and he was intent on taking back control.
Because the Ministry shared characteristics with professional services, such as providing complex, knowledge-based advice, Mr Matthews was intent on applying a new business model to the organisation. At the same time, commitments were made to cap funding for the next three years, with an aim to increase flexibility and productivity.
Effectiveness is delivering the results. Efficiency is about delivering results with the least inputs.
To start the process, a staff working group was assembled to investigate the changes necessary. Mr Matthews says they also needed to acknowledge that the process would take two or three years, "and that it wouldn't happen overnight. But we were focused on a process of continuous improvement."
While keeping the original sector teams to maintain ongoing expertise in specific fields such as aviation or land transport, they created both a structure and a process for working within a matrix.
"While the policy staff remained in their 'home teams' where they did specialist, long-term planning, they were also assigned 'project teams' outside of their specialist sectors. Staff were therefore flexible, and could move into areas where the need was greatest. For example, a member of the aviation team could work on a railway project."
Mr Matthews believes the culture shift has had a positive effect on Ministry staff.
"A lot of staff have competencies beyond what they thought, they can actually turn their hand to other areas. It's been an opportunity for discovery and learning."
The Ministry also reduced its staff by 20%. Because of the new efficiency drive and increased flexibility, it has maintained its level of productivity.
Mr Matthews advises any organisation intent on this process to ensure that they have a capable and aligned leadership team on board. He says, "Of course, during any time of culture change within an organisation, communication is key. We were asking people to do things they had never done before."
Mr Matthews considers this initiative to be responding to current needs. "I think it is a microcosm of what the Government wants from the whole of the state sector."
To assess the initiative, an independent review of progress was made last year. The findings were positive. "They confirmed that we had reached or passed the tipping point and that the culture was well embedded into the organisation. There's no going back."
On a day-to-day basis, staff are able to respond more quickly to new demands from Ministers. "For example, when the previous Minister wanted to put out into the public arena the strategic direction for transport, the Ministry was able to respond within two hours and have a project team established and sitting together in two days. We are now client-focused and responsive."
Mr Matthews says any organisation that fulfils a principally advisory role would benefit from implementing this model. "What we are doing is building a much more flexible workforce, both in a horizontal and vertical formation, and we have the ability for teams to work on a variety of issues. That's what this Government wants."
Based on an interview with Martin Matthews, Chief Executive, on 28 June 2012.
Disclaimer: This case study is the entity's story – we have not audited the facts but have confirmed with the entity that its story is fairly represented.