Tourism New Zealand
Reducing the numbers of information technology vendors has led to a smarter system, less frustrated employees, and significant savings.
Streamlining and upgrading IT enables more effective working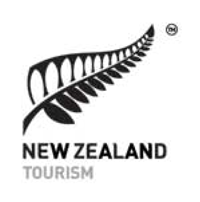 Reducing the number of information technology (IT) vendors from 28 to five has had a huge effect on the ability of Tourism New Zealand staff to effectively do their jobs.
Sue Parcell, who took up the position of General Manager of Finance and IT nearly two years ago, says it was clear they needed to consolidate the services.
"It just seemed a bit ridiculous," she says. "We had 28 organisations providing the services and every time something went wrong, fingers were pointed."
Before the new scheme was rolled out, Tourism NZ staff were very dissatisfied with the service. "It caused a lot of headaches," says Ms Parcell. In a staff survey carried out before the changes, she says one employee responded by saying that the computer speed would be quicker in a far-flung jungle in the middle of the Amazon.
Effectiveness is doing the right thing. Efficiency is completing something in the best way possible.
"There were a number of poor practices, including servers on site, the equipment out of support date, and a huge mishmash of equipment and software."
A unique public entity, Tourism New Zealand has a staff of 130 people, with about half located overseas. Communication is therefore key to the organisation's success.
The initiative started with a review of the current system. "It was difficult to get a clear overall picture."
They proceeded with requests for proposals and spent several months negotiating with various suppliers. Ms Parcell says Datacom was chosen to do the job because of their fast and superior infrastructure and servers and the significant efficiency they could provide.
"Once we got that infrastructure and base established, we could then take a look at the software. It has had a huge impact on the organisation's ability to communicate. Using Microlinks, we can now talk to our overseas staff on laptops and have therefore reduced our telephone costs considerably as well."
Previously, she says, they couldn't upgrade their software because the system would not cope with it.
Tourism NZ staff are very happy with their new IT system, says Ms Parcell, and it has also received positive feedback and support from both the Board and the Associate Minister of Tourism, Hon Chris Tremain.
"We are making cost savings of $1 million per year. And that means we can put that money into marketing, because that of course, is our purpose."
Ms Parcell says any organisation with a lot of IT vendors would benefit from following suit. "A lot of government agencies of our size and spread could learn from this experience."
She advises organisations embarking on a similar project to maintain good communication with staff throughout. Because of the level of frustration they were experiencing with the old system, "they wanted to see the benefits overnight".
Based on an interview with Sue Parcell, General Manager of Finance and IT, on 22 June 2012.
Disclaimer: This case study is the entity's story – we have not audited the facts but have confirmed with the entity that its story is fairly represented.