Waipa District Council
Focus on planning enables council to proactively manage growing population and increased land use.
Council takes control of land use with planning tools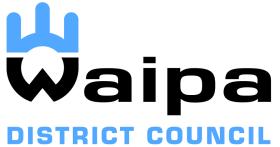 Managing rather than reacting to increased population and land use demands is behind the Waipa District Council's decision to invest heavily in an award-winning, integrated, and comprehensive set of planning tools and approaches. As a result, the local community is actively engaging in planning and developing their urban and rural environments, and the Council has reduced its capital expenditure.
Ross McNeil, Deputy Chief Executive and Group Manager of Planning and Community Relations, says the Council realised in 2007 that, after 10 years of high growth, it was facing some real risks. He says residential and commercial developments were being built when and wherever developers wanted them but developers expected these to be supported by local government infrastructure. This traditional approach was putting a real strain on Council resources and also affecting the look and feel of the community. "We were operating on a number of fronts, the scale of which was unsustainable," he recalls.
Effectiveness = achieving what you set out to do. Efficiency = achieving more for same or less input.
After initial investigations into projected population growth in the towns of Te Awamutu and Cambridge and the settlements of Ohaupo, Pirongia, and Kihikihi, as well as some blue-sky thinking about what the future "Home of Champions" would look like, the Council decided it required detailed information on which to make urban and rural planning decisions. It also determined that whatever was developed had to be reusable.
The scope widened, and the Council partnered with external advisors because it did not have the staff resources or specialist skills – which would not be needed once the project was completed – to compile the data and develop the planning tools needed. The decision to bring in external advisors was also based on the fact that, although some of the larger urban councils such as Manukau City had done similar work, there was nothing comparable for non-urban councils such as Waipa to use as a basis.
The four-year, almost $3 million Waipa 2050 project, which encompassed a growth strategy, town concept plans, and the review of the District Plan, involved extensive consultation. A number of reference groups were run throughout the process to test research and engage a wide cross-section of stakeholders, including developers. People who had been involved in other council processes, such as providing feedback on previous long-term plans (LTPs) and those with whom council staff worked closely on other initiatives were invited to participate. A cross-check of all stakeholders identified groups that were not being represented, and they too were invited to join in.
Mr McNeil says that an unexpected but positive result is that participants came to see their viewpoints in the wider context. The result has been a "paradigm shift in thinking", and the Council now has a better relationship with, and buy-in from, its community.
Mr McNeil believes the use of clear, transparent communication, particularly in the consultation phase, was key to the success of the project. "It became apparent that we had to resonate with the community and they needed to 'get it' quickly, so we started using project maps and plain English in our documents," says Mr McNeil. The project maps were particularly successful because they provided a visual representation of the concepts involved, such as growth scenarios and growth cell options. Large-scale versions of the maps and plans were on display at the regular open days and enabled viewers to provide feedback to the Council and to other members of the community. "That's one of the benefits of using external parties. They bring with them examples and skills about how to present information."
The Growth Strategy that emerged from Waipa 2050 has been used as the basis for the Council's latest LTP. By taking a more measured and focused approach, this year's LTP identifies less than $400 million in capital expenditure between 2012 and 2022. In comparison, the 2009-19 LTP signalled expenditure of half a billion dollars.
The foundation work for Waipa 2050 has been used to develop the District Plan, the Environment Plan, and a number of town concept plans. It will be used for developing the LTP implementation plan as well as the Council's Integrated Transport and Four Waters strategies.
At the same time as Waipa 2050, the Council was also involved in Future Proof, a collaboration between neighbouring councils, iwi, and the New Zealand Transport Authority to develop an integrated land use and infrastructure strategy for the sub-region. The information the Council was collating for one project was being used in the other to identify land use and settlement patterns alongside the proposed Waikato expressway project. "It was tough to resource both, but we decided it was the best way to proceed," recalls Mr McNeil.
Another outcome of Waipa 2050 was to inform an organisational restructure. It had become apparent that delivering the integrated approach they wanted would only be possible if the Council's land use planning and infrastructure asset management and development teams worked together more closely.
Mr McNeil says the result is a high-level strategic overview of the planning issues it is facing, as well as the detail required to address them. "We invested heavily in the project and we believe it has paid off," he said. "We were working largely with a clean sheet so there was a lot of learning as we went. The scope was a little broader and deeper than what we first envisaged but with good reason."
Mr McNeil believes any other urban or rural centre faced with increasing population and development demands would benefit from researching and understanding their community's future needs and wants. He also recommends the approach for communities that are not facing growth issues but perhaps wish to support economic development in their region. As a starting point, he suggests contacting Waipa District Council because they would be happy to share what they have learned.
The Council's work was nationally recognised in 2011 with the NZ Planning Institute's Nancy Northcroft Planning Practice Award.
Based on an interview with Ross McNeil, Deputy Chief Executive and Group Manager of Planning and Community Relations, on 27 June 2012.
Disclaimer: This case study is the entity's story – we have not audited the facts but have confirmed with the entity that its story is fairly represented.