Whakatinanahia – Words to Action – The bridge to a stronger Māori–Crown relationship
In the last Leaders Integrity Forum for 2021, Lil Anderson (Te Arawhiti – Office of Māori Crown Relations) and Dr Carwyn Jones (Te Wānanga o Raukawa) outlined the implications of the Māori–Crown relationship provisions in the Public Service Act 2020.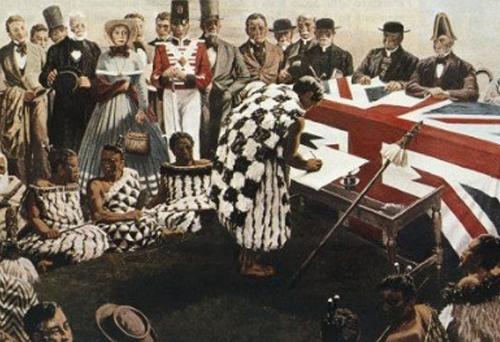 "To look forward, we must first look back" was the message from Lil Anderson (Chief Executive of Te Arawhiti – Office of Māori Crown Relations), at the beginning of the Leaders Integrity Forum at the end of last year.
We were there to discuss section 14 of the Public Service Act 2020, which explicitly recognises the role of the public service to support the Crown in its relationships with Māori under te Tiriti o Waitangi. Section 14 was described as a "bit of a game changer" for the Crown's relationship with Māori and a "strong drive that we must be better".
However, section 14 is a statutory reminder of obligations the Crown has had since 1840, under te Tiriti. And in order to uphold its role in "supporting the Crown in its relationships with Māori" under te Tiriti, as section 14 requires, the public service must understand te Tiriti itself, and the history of the Māori–Crown relationship.
Te Kawa Mataaho Public Service Commission and Te Arawhiti have identified understanding te Tiriti as one of the core competencies for public sector leaders to develop, both personally and within each part of their agencies, as part of Whāinga Amorangi (transforming leadership). The other core competency focus areas are:
understanding racial equity and institutional racism;
Te Ao Māori and Tauiwi worldviews;
tikanga/kawa;
te reo Māori; and
engagement with Māori.
Dr Carwyn Jones (Pūkenga Matua (Lead Academic) in the Ahunga Tikanga (Māori Laws and Philosophy) programme at Te Wānanga o Raukawa) pointed us to some resources for understanding te Tiriti, including:
Dr Jones talked about the Tino Rangatiratanga/Joint/Kāwanatanga "spheres of influence" diagram (below) from Matike Mai Aotearoa and He Puapua, as important to understanding what partnership involves.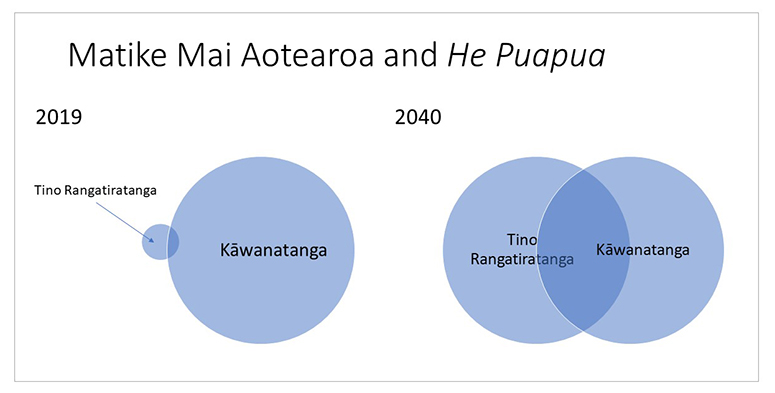 The speakers outlined some things the Crown might need to do to achieve "partnership in practice", including:
Commit to developing and maintaining long-term relationships of trust with Māori. This requires ongoing relationships feeding into what priorities are – not the Crown engaging with Māori on specific initiatives of interest to the Crown.
Share decision-making power with Māori and be prepared to step back. Dr Jones noted the approach set out in the Waitangi Tribunal's Wai 262 report, that the default setting is where Māori interests are affected, Māori should be decision makers. There may be other significant and countervailing interests, in which case a partnership model would be appropriate. And even where there is no specific iwi or particular kaitiaki interest involved, Māori should be involved to influence decision-making. Māori "advisory bodies" are not partnership.
Ensure that resources follow expertise/experience and expecting that to be outside the Crown.
Make sure promises to Māori are kept, including new promises.
As the public sector grapples with what it means to work in partnership with Māori, here at the Office of the Auditor-General we are also thinking about what that could mean for our own work. For example, we may have a role to play in holding the public sector to account for meeting its obligations under the Public Service Act. We are also mindful of the need to reflect on the way we go about our own work. We recently commissioned work to help the Office better understand Māori perspectives on accountability (as signalled in our annual plan), which we will progress over the first half of this year.