Six questions with David Taylor, Sector Manager
Meet our new Auckland-Based Sector Manager, David Taylor.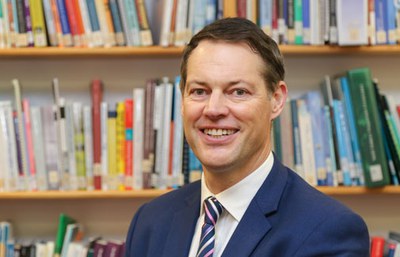 David's main focus is the Office's work in Auckland and has responsibilities for Auckland Council and its council-controlled organisations. Before joining the Office, David advised Ministers on housing and urban growth issues at the Ministry of Housing and Urban Development. A born-and-bred Aucklander, David enjoys getting out to explore the city's surrounds on one of his many bikes.
What was your first job in the public sector?
My first public sector job was with the now extinct Auckland Regional Council. I was employed as an analyst in their Social and Economic Group about a month after completing my Master's degree in Planning. Not much time to take a breath! I remember realising I knew nothing of the real world after five years of academia. This job was a great opportunity, though, and it helped to shape my interest in strategic thinking and to appreciate the importance of evidence-based decision-making, performance monitoring, and evaluation.
How do you think the public sector has changed most since then?
The public sector has changed significantly over the last 20+ years. It faces greater scrutiny than ever before, and ever more complex issues. These include growing inequity, climate change, changes in technology, and pressures on funding and resources (including staff), just to name a few. Efforts to improve partnerships and remove fragmentation have taken time, but will be essential to respond to these issues. In Auckland, we're seeing more and more examples of the public sector taking a "joined-up" approach to dealing with issues, such as diverse social needs and infrastructure provision, and this is really positive.
What's your favourite thing about working at the Office?
Hands down it's the people – it's a great privilege working with such a bright, dedicated bunch of people who all have aligned values and want the best for New Zealand. My immediate team are all extremely supportive of each other and have a diversity of backgrounds, which brings valuable perspectives to the work we do.
What do you think are the biggest challenges facing Auckland?
Auckland is facing massive challenges at the moment as the impacts of Covid-19 linger. There are significant funding pressures in the public sector and significant uncertainty to contend with. Covid-19 has also exposed well-entrenched inequity across the region and has exacerbated a number of ongoing socio-economic problems – the growing housing need, higher demand for food parcels, and rising crime are all indicators of this. On top of all of this is the ongoing challenge that Auckland's growth poses. Although Auckland's population declined last year (the first time ever, and very likely a short-term Covid-19 induced blip), Auckland's expected population growth remains large. This will continue to put pressure on the public sector, given increasing infrastructure and service demands, and the externalities need to be managed so growth can lead to positive outcomes.
What is the Office doing in response to these challenges?
The Office has been aware of the unique challenges facing Auckland for some time, and this is why we established a dedicated Auckland-based team here. This presence helps us connect better with public sector organisations and understand their specific challenges. We also seek to ensure that Parliament is well informed; to that end, we are developing a snapshot of the public sector in Auckland. This is intended to look across a wide range of entities, describe key activities, and provide a reference point to understand how the public sector is performing in Auckland. Through our work we hope to support a high-performing public sector that is best enabled to meet Auckland's challenges.
What do you think is the greatest challenge facing the wider public sector?
I think the wider public sector faces a number of significant challenges – from dealing with Covid-19's numerous impacts, to responding to the current wide-ranging reform programme, and everything in between (not to mention we have elections on the horizon). The biggest challenge this all creates is uncertainty. We have a well-respected and high-performing public sector. Maintaining this – and seeing opportunities through the cloud of uncertainty – will be key over the next year.
Read more about the Office's 2022/23 work programme in our latest annual plan.