Slips, trips, and the one-armed auditor
Are Wellington's high kerbs part of an evil plan to depose cats from the number one spot on the net? And what's that got to do with ACC?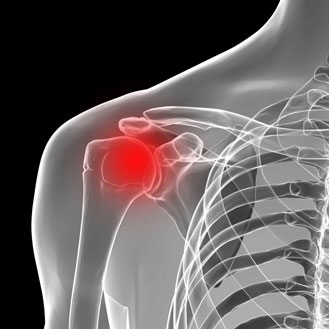 This year, the Auditor-General's office is carrying out a number of projects and performance audits under the theme "Service delivery". Our work includes looking at the experiences of people who find themselves in circumstances where they become "case managed" by Accident Compensation Corporation/Te Kaporeihana Āwhina Hunga Whara (ACC) or the Ministry of Social Development (MSD). We're also looking at how MSD and ACC respond to complaints. We want to know what happens when things might not go to plan and people feel upset or let down. How do the organisations respond?
Between them, ACC and MSD are responsible for billions of dollars a year of public spending. ACC has 1.7 million new claims each year, and MSD administers payments to more than 300,000 people who receive the three main welfare benefit types.
Both ACC and MSD touch the lives of people living and working in New Zealand in a much more direct way than many other government agencies. If they're good at what they do, everyone benefits – individuals, their families, and our society as a whole.
The chances of anyone needing to make an ACC claim are far higher than winning the lottery. It really could be you! And this is the part of my tale where the one-armed auditor appears. I was due to be leading the work on ACC's case management, and was out and about in Wellington doing some fact-finding work.
When I migrated from the UK to live in Wellington, people warned me about a few things. Top of the list was always the infamous wind and its contribution to unpredictably bouffant hairstyles and many a mangled umbrella.
What nobody thought to warn me about was the high kerb heights on some Wellington streets. OK, so I'm no James Mortimer, but for someone of my height, scaling the kerbs represents a major sporting achievement. On a bright and clear day, I failed to clear the last hurdle – I went head over heels on Bowen Street.
I assume the kerbs are an engineering solution demanded by Wellington's hilly landscape and rainfall (or perhaps to stop cars bumping up kerbs to park). My alternative theory is that there are hidden cameras everywhere, ready to record people falling over. These videos are then posted on YouTube in an attempt to depose cats from the number one spot on the net.
"The kerb got me" makes for an interesting story. Based on the numbers attending the Accident and Medical clinic in Kenepuru that day, I wasn't the only one with that particular tale to tell.
Two hospital visits, X-rays, and an ultrasound confirmed a broken shoulder and ligament damage. The folks who get excited about trussing turkeys at Christmas marvelled over my sling, which skilfully pinned down my arm so the break could heal. This was when I stepped into the realm of being "case managed" by ACC.
And that was that – we had to find someone else to do the work on the ACC audit. Our office policy is that we need to be absolutely independent in the work we do, and as an ACC claimant I no longer fulfilled that vital brief. With a bit of shuffling around of project work, we managed to find someone to take my place – nothing more than a minor inconvenience.
The people whose ACC case management is reviewed by my colleagues will have had injuries far more disastrous and life-changing than mine. The Office is interested in their stories, and the role that ACC is playing in helping them and their whānau get the support that they need. My colleagues have spoken to individuals and advocacy groups to hear about their experiences. We won't be intervening in the decisions made by ACC (or MSD) – that's a step beyond our role and powers. But we will report to Parliament on the findings later this year, and that report will be informed by real-life examples. If we think there are opportunities for improvement, we will make recommendations, which Parliament can then follow up with MSD and ACC.
For now, I'm going to see if I can find myself on YouTube…