Inheritance, institutions, and the Office
Usually, when we talk about institutions we mean places we don't like to go – police stations, hospitals, or courts...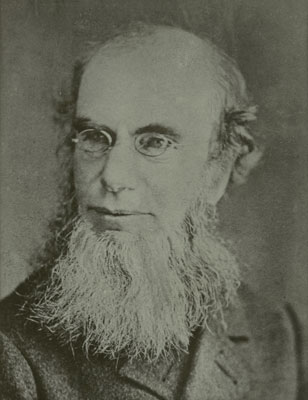 A colleague and I had the privilege recently of hosting, on behalf of Lyn, a delegation from the Vietnamese National Assembly's Financial and Budgetary Committee. They were a fantastic bunch who asked great questions, mainly about seemingly turgid things like accountability, enforcement, independence, investigative power and authority, mandate, and, of course, the dollars.
There is so much we can be reminded of in our exchanges with overseas institutions, and so much we can offer. That's part of why delegations are a familiar sight around our offices.
This visit reminded me of things that in our country, and, at a stretch, in our Western civilisation, we often take for granted.
The powers of the Auditor-General and our Office go back a long time. New Zealand's first Auditor-General (Charles Knight, pictured) took office in 1846. You can follow the history of the Comptroller and Audit functions in the United Kingdom (under a Westminster or Parliamentary model) back to arrangements in the Royal household (if you're really keen).
The successful work of our Auditor-General hinges on a system of Parliamentary scrutiny and Executive (that is, Government) accountability.  Such a system makes it possible for citizens to keep an eye on what the Government is doing on our behalf, through media or other means of communication. It helps to reinforce or highlight Parliament's and/or the Government's action (or, perhaps, lack of action).
Behind all of this are a myriad of conventions, processes, and regulations. For example, there are Parliament's annual reviews of public entities, Parliament's passing of Estimates and Appropriation bills, an apolitical public service, the State Services Commission's appointment of Chief Executives… I suppose we can call the whole lot "checks and balances".
Usually, when we talk about institutions we mean places we don't like to go—police stations, hospitals, or courts. We are actually very fortunate to have inherited institutions built over a long period of time that are the envy of others—social 'technology' is arguably just as important as the advances in hard technology .
Visiting delegations can remind us of the importance of these institutions and not to take them for granted, but rather seek to continually improve them. As an Office, we're always looking to improve ourselves and the public sector, to see what works elsewhere and what doesn't – so we never take for granted the inherited institutions we have.