Leading with integrity during lockdown: Starting with Zoom and ending with zombies
Melanie Webb, our Assistant Auditor-General for the Legal, Policies, and Inquiries Group, recaps a very engaging first Leaders Integrity Forum since we were all sent home for two months...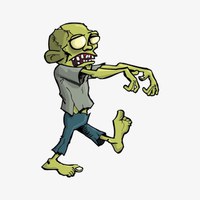 It's a sign of the times that the July Leaders Integrity Forum opened with comments from Suzanne Snively about how wonderful it was to see each other in person. Although there were some advantages to online zoom meetings (such as wider communication with stakeholders), it certainly felt like a privilege to get together in a room with other public sector leaders again to talk about issues like leading with integrity.
This month's forum was a very engaging way to restart these sessions. We heard first from Secretary of Education Iona Holsted about leading the Ministry of Education through some very challenging times.
On the whole, the Ministry's story is a success story.  The Ministry was able to function because it was prepared for such an eventuality – most importantly, people could work online. 3800 Ministry staff worked from home throughout the whole lockdown period.  And Ministry staff were receiving daily messages from the top from the day that staff started working from home.
Iona's daily messages to staff were designed to show leadership and to help people working from home continue to feel connected to the organisation, to something bigger than themselves. At the same time, her messages were fair, reasonable and kind – Iona's staff were paid employees, but they were also parents, caregivers and individuals struggling with bandwidth issues at home. As became clear to all of us during March and April, we were not so much all working from home as at home, trying to work in often stressful circumstances, during a global pandemic.
In this context, the Ministry received nearly $90 million to spend, urgently, on distance education. In a usually much more devolved sector, the Ministry increased support with targeted and centrally arranged initiatives. It managed to send 280,000 packs of stationery and other supplies out to learners, in English and te reo. It set up two television channels and two new websites. The telecommunications companies worked with the Ministry to provide 30,000 homes with a broadband connection. The Ministry sourced and delivered 25,000 devices to students so they could continue to learn. And it closed down hundreds of school building and maintenance projects, making variations to contracts and suspending services, while trying to ensure that those suppliers could get back to work as soon as possible at a later point.
How did the Ministry manage all this during lockdown? How do you work, at great pace and remotely, spending a great deal of public money, while maintaining integrity in the decisions and the processes for those very fast purchasing decisions?
For starters, the whole organisation was focused on Covid-19 and what response was needed. Staff had to spend money at an unprecedented speed. They made use of emergency procurement provisions and did everything possible to keep the just-in-time delivery as robust as possible. They used existing supply agreements or centrally negotiated all-of-government (AOG) contract suppliers. Purchasing decisions were made by groups, not individuals. Senior leaders were involved in operational decisions, internal audit processes were extra vigilant and procurement teams were closely involved in everything that was done. 
The Ministry tried to maintain as much competition in its purchasing decisions as possible, such as giving two or three providers 48 hours to quote to try to get fair market prices – but markets, supply, and therefore pricing were described as very changeable. On several occasions, the Ministry split orders across multiple providers to make sure it sourced better priced and more readily available products, rather than waiting or paying for items to be shipped. It was described as more of a "just-in-time logistics operation" rather than traditional procurement.
All of this activity was layered on top of a solid foundation – strong systems that were already in place, combined with good judgement and integrity of Ministry staff. Iona expressed a justifiable pride in her Ministry, noting that this pandemic really showed the importance of always reinforcing integrity in an organisation.
Iona reflected on how people were united in all trying to do the right thing for our country in a time of crisis. All the way down to the school principal who emailed her to ask for permission to visit their school to feed their three kunekune pigs ...  What her staff and her sector wanted from her and her leadership team was quick and confident decision-making, explicit expectations, and clear communication. Iona's leadership reflection was to say what you are going to do and do it. If you can't, tell people that. Providing that certainty in uncertain times builds trust and confidence and underpins integrity.
The second speaker was Simon Chapple, Director of the Institute for Governance and Policy Studies at Victoria University. Simon carried out an online survey during lockdown and his presentation was entitled Time, family, work and zombies.
Because lockdown left us feeling like zombies? Nope. Because one respondent used the free-text field to write this:
This is the closest I'm ever going to get to a zombie apocalypse, and it's all just so boring. This is not at all what I was expecting.
Fair enough, I guess. Boredom was one side effect of lockdown for many people. However, the majority of people who responded to the survey were positive about the experience, and that was usually because of the time to slow down, find a different pace to life, and to better connect with family. That said, those trying to manage work and childcare responsibilities found it challenging:
Definitely finding it hard to help 3 kids all at different levels complete their school work, especially with a toddler running around.
Others found that it was the first time they had had an opportunity to have a break from working:
I've enjoyed a holiday from work as I have never had longer than a week off. Could never afford it.
Others, of course, struggled for various reasons, whether it was because of ill-health, the inability to visit friends or relatives who needed their support, or coping with the death of someone close during lockdown. And for many without job security, lockdown was very challenging indeed:
I cry all the time. I'm worried about money and the long-term effects of this situation on our household and our finances. I am hanging on by a thread.
As the Auditor-General noted in his wrap-up, some of those comments were a powerful reminder that many of us attending the Forum live a life of relative comfort, and many people's lives are much more tenuous.
During question time, there was an interesting discussion about some of the issues leaders are facing now that we have returned to the workplace. What lessons can we take forward about flexible/remote working? Are we sufficiently prepared for the next emergency?  And what support do our people need to get through the rest of the year? Iona reflected on the commitment and hard work she saw from those in her Ministry to support the sector during lockdown and how proud she was of them. Suzanne reflected the point in her summing up too – sending a shout out and a thank you from TINZ to the public sector for their work during the lockdown period. 
The flip side of that, though, is that there are a lot of tired public servants out there now. We're seeing that in many public sector organisations. The thing that draws all of us together is our commitment to service, and that commitment is even stronger when we are leading through difficult times. Many of us are still doing that. Look after yourselves out there …