Water, water, everywhere...
We're a bit water obsessed in our little corner of the Office because we're preparing to launch the Auditor-General's work programme theme for 2017/18 – Water.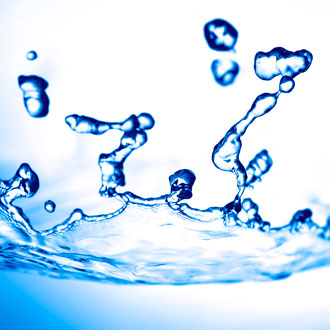 Did you know it takes up to 100,000L of water to make 1kg of beef? And that it takes 25L of water to make 1L of beer? The average daily water use per person in Wellington, where the Office of the Auditor-General is based, is about 350L.
This post aims to w(h)et your appetite (I'm sorry!) and hopefully after you read it you'll flood us with ideas about what you want this work to cover (again, I'm sorry).
Before we get to how you can help shape this work, I'd like to tell you a little bit about what we're doing at our end.
We've been looking at the roles and responsibilities of agencies when it comes to water. That's been flowing into our thinking around water quality, water quantity, and the marine environment. We've started to meet with others and that's helped us to consider what the Office could bring to the conversation our country might want to have about water.
We've begun to identify priorities by asking some questions:
How good are our water bodies for drinking, swimming, fishing…?
How do we deal with having too much water in some places and too little in others?
How healthy are our harbours, beaches, and oceans?
We're also asking these questions of people who have a role in using or managing water.
The Auditor-General has published reports about pressing water issues in New Zealand before, so we are revisiting those and considering them and our mandate.
In 2010, we published our report Local authorities: Planning to meet the forecast demand for drinking water. In 2012, we returned to that report to see what progress had been made. We said then:
"A number of local authorities have told us that they have used our audit framework to assess how well they forecast demand for drinking water. We encourage any council that has not yet used our framework to do so."
Do we need to return to that work?
In 2011, we published Managing freshwater quality: Challenges for regional councils. The motivation behind this report is similar to the motivation behind our work programme theme. In that report, we said:
"Healthy streams, rivers, and lakes are important to our way of life. We want them to be clean enough to swim, play, and fish in, and to remain clean and healthy enough for our grandchildren to enjoy in years to come. Arguably, we have an obligation to protect ecosystems regardless of our own interests in them. We also need economic growth and development for our long-term well-being."
In 2014, we published two more reports looking at water. Watercare Services Limited: Review of service performance and Water and roads: Funding and management challenges.
This year, we published Principles for effectively co-governing natural resources. As we said in that report, many New Zealanders are taking action to conserve the environment. Throughout New Zealand, iwi, hapū, and community groups are working to monitor, protect, and enhance the health of their environment. Some natural resources are "co-governed" – the work to restore or conserve them is led as a result of negotiated decision-making arrangements between iwi and/or other groups, central government, and/or local government. We looked at a selection of these arrangements to work out what works well and what doesn't. We wanted to identify factors that need to be considered when setting up and maintaining effective co-governance arrangements.
In that report, we looked at eight environmental projects:
Waikato River Authority;
Tūpuna Maunga o Tāmaki Makaurau Authority (Auckland);
Te Waihora Co-Governance Agreement (Lake Ellesmere, Canterbury);
Rotorua Te Arawa Lakes Strategy Group;
Ngā Poutiriao o Mauao (Tauranga);
Maungatautari Ecological Island Trust (Waikato);
Ngāti Whātua Ōrākei Reserves Board; and
Parakai Recreation Reserve Board.
So there's a lot we can learn from when we revisit work carried out by the Office. But that's only part of the story. We work for you – the public – so we want to know what you think about water.
What work do you want us to do under the water work programme theme?
What does water mean for you and your family?
What do you need it for?
What do you value about it?
What are you worried about?
You can email us at water@oag.govt.nz. We want to know what you think!
We've had a few questions about the beef/water fact. After checking with people at Watercare, they said their text was supposed to say "up to" 100,000L of water. It's mostly used for the animals' feed. Glad we cleared that up!