Managing change
The second blog from the Local Government team.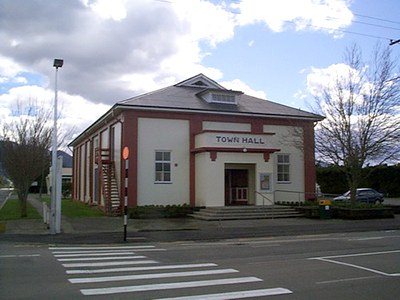 We hope you've had the chance to read our first Local Government team blog. Let us know if it's useful, interesting or not as the case may be. I've now been in the role of Sector Manager for four months and my observation of late has been how much change local government needs to deal with now and in the next few years, particularly after the local body elections. The most immediate change for you is settling in newly elected members and forming appropriate council committees.
We know that many of you have new mayors, chairpersons, and councillors, and will be starting to transition them into your councils. In this blog, we discuss our guidance on dealing with conflicts of interest, the benefit of audit committees post-election, and how elected members can take advantage of training offered.
Conflicts of interest
In our last blog, we noted the Local Authorities (Members' Interests) Act 1968 (LAMIA) in the context of the eligibility to be elected. Once elected, members need to understand when they may have a conflict of interest and how to manage it in the context of their decision-making role.
There are two broad categories of conflicts of interest – financial and non-financial.
A financial conflict of interest arises when an elected member stands to gain or lose financially by a decision the local authority is making. The LAMIA, which is administered by the Auditor-General, regulates financial conflicts of interest and has two important rules that members need to understand. One rule is that approval from the Auditor-General is required for any contracts between local authorities and elected members where payments exceed $25,000 in a financial year. This rule also applies to contracts with a member's spouse or partner, and to contracts with a company where a member owns more than 10%, or is the general manager or managing director of the company. The second rule is that an elected member cannot participate in making a decision in which they have a financial interest – it is an offence to do so.
Non-financial conflicts of interest arise when an elected member might be regarded as biased for some reason other than a financial one. The common law regulates these interests. We have published guidance for elected members on managing conflicts of interests. The primary focus is on financial interests, but there is some guidance on non-financial interests.
Audit committees
Our report on the results of the local government 2014/15 annual audits notes that audit committees are a useful governance tool to improve an entity's performance and accountability. If your council doesn't have an audit committee already, we encourage you to think about establishing one. Having members of an audit committee that are independent of council can be useful to provide different perspectives, experience, and knowledge. Our website contains some useful resources for and about audit committees and we have a LinkedIn group for public sector audit committee members to share and discuss their experiences.
Learning the ropes
Many newly elected members may have limited governance experience and knowledge of the details of every day activity in the local government environment. Coming up to speed quickly is important to assist them to effectively represent their communities. We encourage newly elected members to take advantage of any training offered by Local Government New Zealand or their own council.
One last thing – we've been doing some work on scoping our proposed theme of Water for the Office's annual work programme. Take a look at our blog post about water for more about why we've proposed this as a theme. We welcome your thoughts on topics we could potentially cover under this theme in 2017/18.
Our next blog will be published in January and will look at preparations for your next long-term plans. In the meantime, we'd love to hear from you – post a comment below or send me an email.