Super Audit Hero!
Many times when people contact us with their problems and concerns, they seem to be hoping that our "mighty powers of auditing" will fix it all...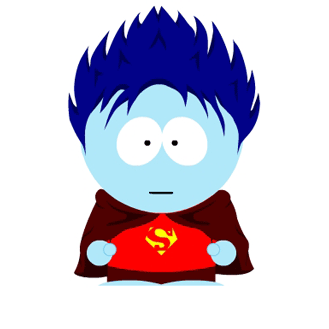 Alas, that ain't so.
Our "mighty powers of auditing" are really not so mighty: there is no Super Audit Hero to swoop to anyone's rescue. The Auditor-General is not known for her ability to leap over buildings in a single bound (I've never even seen her wear a cape). And we don't use radioactive spiders in our Graduate programme.
The main part of our job is to give an independent view of whether what public sector entities say they're doing with your taxes and rates is what they're actually doing. The Kiwi guide to audit reports explains this in more detail.
We also have the ability to dig deeper through performance audits and inquiries, and we do have some nifty powers to get information when we need it, thanks to the Public Audit Act 2001.
We then report what we find and what we think of it, and we can even make recommendations about how things could be better. And all this does help hold public entities to account, but (there's always a but) it doesn't mean they have to do what we suggest. We don't have any super mind control powers to make public entities do what we think they ought to do.
So, if Super Audit Hero can't help you, who can?
Well, we know it can be hard to figure that out. We found that out the hard way ourselves when we started doing some work on New Zealand's accountability agencies. Even for trained professionals, it wasn't easy finding out who they all are (it turns out there are lots of them), and then to figure out what they do, when they do it and who they do it for.
We can't point you to a road map to navigate the system just yet, but we're hoping our report on this will help ease some of the confusion. Our report should be published later this year – follow us on Twitter, Facebook, or subscribe to our email updates if you're keen to read that when it comes out.
"Accountability agencies" are the agencies you can go to when you've exhausted all the other options with the public entity and you're still not happy.