How New Zealand stacks up on older people's circumstances
The Global AgeWatch Index results are out for 2013. Do you agree with its assessment of how New Zealand's doing?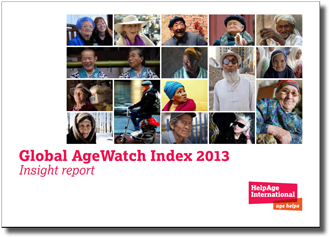 A few days before we published our report on using the Madrid indicators to better understand our ageing population, the inaugural Global AgeWatch Index report was published for 2013.
The reports are complementary. Our report focused mainly on whether important data about older people's circumstances is available, and the Global AgeWatch report compared the results of selected indicators between countries.
The Global AgeWatch report ranked 91 countries on their performance against 13 indicators assessing the wellbeing of older people in four areas – income security, health status, education and employment, and aspects of the enabling environment.
Most of the 13 indicators were consistent with the Madrid indicators. Some countries were not included in the report because the data was not available for all 13 indicators. Over time, the authors hope to include more countries in the report, which will be regularly updated.
How did we do? New Zealand ranked seventh out of 91 countries. Our score was 84.5 out of 100. Australia came in at 14th, with a score of 77.2. You'll have to read the report to find out which country scored highest … Okay, it was Sweden.
New Zealand did not rank consistently high in each of the four areas:
We ranked 3rd for health status.
We ranked 7th for education and employment.
We ranked 13th for an enabling environment.
We ranked 43rd for income security.
The report devoted a couple of paragraphs (on page 44) to discussing our relatively low ranking for income security, and drew attention to the complexity of assessing older people's income security.
If you read the report, please tell us whether you agree with the report's conclusions.