Wellington City Council
Joining forces with neighbouring councils to deliver range of services benefits residents and reduces costs.
Enhanced effectiveness through co-operation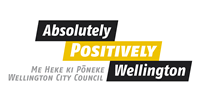 Collaboration with neighbouring councils has helped Wellington City Council boost effectiveness and cost-efficiency across a range of areas, including the water network, emergency services, and information communication technology (ICT).
"Council staff are encouraged to take the initiative in their areas of expertise and forge close relationships with their counterparts in neighbouring councils," says Phil Becker, Executive Officer of the Wellington City Council.
And they do, with a growing list of successful co-operative efforts to show for it.
Better water infrastructure
One of the first was the decision a decade ago to combine water, wastewater and stormwater engineering responsibilities with Hutt City Council. This led to the formation of Capacity,a joint venture company tasked to run and upgrade water infrastructure.
"The cost savings and efficiencies from this joint initiative have been such that we expect other neighbouring councils will also join," says Mr Becker.
Effectiveness is the Council's policies, actions, and activities achieving the desired outcomes. Efficiency is optimising the Council's contribution towards desired outcomes (including strategic outcomes) at least cost now and in the future (including monetary, social, economic, environmental, cultural, and opportunity costs).
Better building services
The alignment of Wellington City's building-inspection and compliance units with those of its neighbouring councils has been another successful co-operative venture. This initiative has resulted in the sharing of specialist knowledge – for example, approaches to seismic assessment – across Wellington's local government boundaries.
"This initiative has led to seamless and standardised services for the local building industry," says Mr Becker. "It has removed the unnecessary frustrations builders used to face, with regulations often changing within the space of a 20-minute drive across neighbouring city boundaries. We've looked to try and simplify things as much as we can."
Better services every day
Wellington City and neighbouring councils are also taking a joint approach to ICT procurement, with the aim of bringing costs down and standardising systems.
"Parks and sports-field management is another area where significant regional progress is being made," says Mr Becker. "We are working with neighbouring councils and Sport New Zealand on a regional demand study that aims to guide investment in, and use of, Wellington's network of sports fields."
"This is a high-profile area given the rapidly increasing demand from sports clubs and pressure on traditional grass surfaces."
Tangible results are already apparent, with the city's new artificial-turf pitches attracting much greater use than their natural grass predecessors.
And,recently, Wellington City accepted a proposal for the Hutt City Council to deliver its animal control services.
Better, smarter service
"Most councils from across the region are working together to co-ordinate how we, as a region, support and fund the delivery of services such as museums and other tourist attractions that contribute to the vibrancy and well-being of the region as a whole.
"We will look to pool our resources in a way that gives us more bang for our buck and also allows us to extend support to shared services such as the Wellington Free Ambulance and Westpac Helicopter Rescue," says Mr Becker, "in a way that really makes smart use of limited resources."
The councils have created the Regional Amenities Fund; a joint amenities levy to fund these shared services, with individual councils levied proportional to their populations.
Emergency management is another major area of co-operation, with all councils in the Wellington region amalgamating their civil defence emergency management resources, buildings, and staff. In July 2012, the councils created a Wellington Regional Emergency Management Office to provide purpose-built facilities for staff, enable standardised equipment and procedures to be introduced across the region, and allow for more efficient co-operation between emergency services and district health boards.
The benefits derived from these initiatives are an important part of the debate on regional governance – what structure and arrangements can best create strategic capacity, simplify the customer interface, and ensure even more effective service delivery.   
The Council actively canvasses the views of Wellington City residents on the future direction of their city, through public submissions to its draft long-term plans as well as through the biennial Quality of Life Survey (carried out in New Zealand's eight largest cities).
Supplied by Mr Phil Becker, Wellington City Council.
Disclaimer: This case study is the entity's story – we have not audited the facts but have confirmed with the entity that its story is fairly represented.