Manawatu District Council
Adopting a joint approach to service delivery enhances customer satisfaction and opportunities for employees, while cutting costs.
Good neighbours are good friends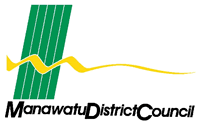 Genuine ongoing relationships with the neighbours are vital for smaller district councils, says the Chief Executive of Manawatu District Council, Lorraine Vincent. "For us, relationships have always been there," says Ms Vincent. "But there have been some unexpected circumstances that have sparked us into action quicker than might have typically been the case."
The Council's principal building services staff member being involved in a car crash, for example, highlighted one of the weaknesses of small organisations – the service had to be delivered, but there was no one to do it. The Council approached Palmerston North City Council, and an arrangement to deliver building services throughout the wider Manawatu was agreed.
Four years ago, Rangitikei District Council, another small local authority, found it was lacking resources to develop and provide the infrastructure and services required of it. Since then, the two councils have joined forces. Manawatu District Council also has service delivery arrangements in place for animal control (with Rangitikei District Council) and emergency management (with Horizons Regional Council).
When the Council wanted to encourage economic development in its area without bringing the service in-house, it again talked to Palmerston North City Council. Together, they established joint service agreements with Vision Manawatu, Sport Manawatu, and Destination Manawatu. They realised they had similar aspirations and that, with their boundaries and economies so closely linked, it "made sense to work together". The Councils also have the flexibility to use the agencies for specific individual projects outside of core funding.
Effective is about real results. Efficiency is simplicity. Doing things in uncomplicated ways.
Manawatu District Council is also part of Manawatu-Wanganui Local Authority Shared Services (MWLASS). "It's a company that has achieved significant regional savings over the last few years for its members," Ms Vincent says.
Spin-offs from these partnerships have been positive. Vision Manawatu and Destination Manawatu led the community/business engagement around a new Regional Development Strategy (RDS) recently. Manawatu District Council and Palmerston North City Council tracked its development together and enthusiastically endorsed it. Consequently, RDS goals were woven through their respective long-term plans, ensuring that it would not have a "shelf life" like the former regional economic plan.
As well as actually walking the shared service talk, doing things together provides much better back-up and (especially in the case of the Council's infrastructure arrangements) makes it easier to attract and retain high calibre staff, says Ms Vincent.
Ms Vincent says another significant outcome has resulted from the district's association with Palmerton North and recognition of the part the city plays in the region's health. Two years ago, Manawatu District Council and Palmerston North City Council embarked on a boundary change process after deciding not to pursue amalgamation.
The local government environment was changing, and "we wanted to remain nimble and be proactive rather than having any alternative structure imposed on us". Boundary change was confirmed in April 2012.
Ms Vincent says the Council's ability to identify and form partnerships with other organisations comes down to having a "modern-thinking governance team that's prepared to be courageous" and a simple realisation that this is the future way.
The Council views partnerships as being so important that it has included identifying and acting on opportunities for sharing services in Ms Vincent's performance agreement.
Other organisations facing similar issues of scale can undoubtedly benefit from collaborating with their neighbours, says Ms Vincent. She does advise against complacency. "If you sit there and think everything is fine so why change things, you'll likely find the opportunity gone when you do finally pull your head out of the sand," she says."
We do have to be careful not to build shared service arrangements around personalities because the people will inevitably move on. I would also caution not to expect a 50:50 benefit for the parties involved. Shared service advantage moves back and forth. Lastly, I would encourage keeping any arrangements simple. Review them regularly to keep services and structures relevant in an ever-changing local government environment."
Based on an interview with Lorraine Vincent, Chief Executive, on 20 June 2012.
Disclaimer: This case study is the entity's story – we have not audited the facts but have confirmed with the entity that its story is fairly represented.