Foreword
Ministry of Agriculture and Forestry: Management of Biosecurity Risks.
New Zealand has a great diversity of flora and fauna, much of which is unique in the world. Our economy is heavily dependent upon primary production industries (such as agriculture and horticulture) and tourism. These industries, in turn, rely on the good health of the plants, forests, animals, and marine environment – all of which are vulnerable to harm from pests and diseases.
The geographical isolation that has contributed to the uniqueness of New Zealand's natural environment has also afforded it a good level of natural protection from many of the pests and diseases that are present in other countries. However, the nature and scale of trade and travel is increasing the pressure on our border and we are more at risk from incursions of exotic pests and diseases than ever before.
Therefore, to protect the primary production and tourism industries, human health, and our unique biodiversity, it is vital that New Zealand's biosecurity risk management arrangements are among the best in the world. The Ministry of Agriculture and Forestry (MAF) has prime responsibility for managing biosecurity risks, balanced against the need to facilitate the free movement of people and goods in and out of the country.
MAF manages the risks posed by pests and diseases in order to:
protect the primary production industries and indigenous plants and animals; and
demonstrate to countries to which we export that New Zealand is free from pests and diseases that could damage their flora and fauna.
Other government departments – including the Ministry of Health, the Department of Conservation, and the Ministry of Fisheries – also have biosecurity responsibilities.
The profile of biosecurity has never been higher. The 2001 outbreak of foot and mouth disease in the United Kingdom, the responses to the incursions into New Zealand of the red imported fire ant, painted apple moth, and southern saltmarsh mosquito, and the detection of live black widow spiders, have all led to a greater awareness of biosecurity issues.
In this report we assess how MAF manages terrestrial biosecurity risks. We also examined seven case studies as illustrations of MAF's application of biosecurity risk policies and procedures, and identified areas where we think improvements can be made. One case study, on the management of the southern saltmarsh mosquito incursion, examines the role of the Ministry of Health.
Our findings have been used by the team developing the Biosecurity Strategy that is due to be launched in 2003.
I am grateful to the staff of MAF Biosecurity and the Ministry of Health, and to the people from the many other organisations with whom we had contact during the conduct of this audit, for the co-operation that they gave my audit team.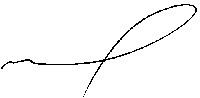 K B Brady
Controller and Auditor-General
20 November 2002