Our culture and engagement, skills, and capability enable us to deliver high-quality professional work.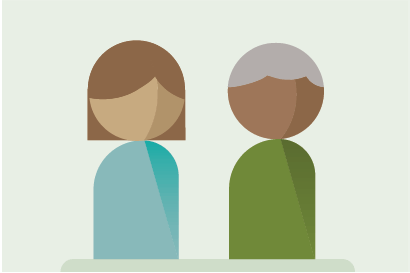 We supported our people by focusing on:
culture and well-being;
Māori capability;
capability and career development;
leadership;
recruitment;
retention and remuneration; and
equal employment opportunities.
We had several staff celebrating significant years of service with the Office, ranging from 25 years to 50 years.
Culture and well-being
The well-being of our people and a strong and supportive Office culture are central to our people-related initiatives. We:
implemented a resilience and well-being plan, including providing support during lockdowns and changing work environments because of Covid-19;
supported employee-led networks, including He Tāngata, a Pasifika Network, a Rainbow Network, and our Women's network; and
maintained a dedicated Covid-19 response team, including a welfare stream set up to help support the well-being and safety of our staff. This included regular check-ins, resources to support well-being and effective remote working, and up-to-date guidance on the application of the evolving health measures and Covid-19 frameworks.
Māori capability
We:
partnered with a cultural capability-building organisation TupuToa to maximise Māori and Pacific potential in the workplace and build pathways for Māori and Pacific leaders;
continued increasing our capability in te ao Māori as we developed our Te Ao Māori strategy;
recruited an Establishment Director, Māori Capability and Engagement to work with our leadership team to guide our capability strategy and related streams of work;
continued to build capability and competence in engaging with Māori by supporting more employees to learn te reo Māori; and
continued to deliver a training and coaching programme to Audit Managers, Directors, and Sector Managers working with public organisations where tikanga Māori is fundamental to how they operate and provided 67 learners with a coaching-based programme, Te Hāpaitanga.
Capability development
We created a framework to support the professional development of our people. We:
implemented a refreshed competency framework that sets out the requirements for all roles in the OAG, the Corporate Services Group, and parts of Audit New Zealand. The framework will help our people to understand the competencies needed for their role and to develop their capability and career;
created training programmes that take account of our role, purpose, and vision and ensure that the learning is appropriate for the types of work our people carry out;
supported the development and career aspirations of our people in the OAG and the Corporate Services Group through our career board process; and
continued training and developing our auditors, including providing support for them to qualify as chartered accountants and holding training events to further develop their auditing capability.
Leadership
Developing our leaders continues to be a priority.
Initiatives included:
embedding our OAG and Corporate Services Group people leaders' forum to support the development of our people;
facilitating leadership programmes for those who aspire to leadership roles or are relatively new in a leadership role;
developing a People Leaders online hub and associated leadership resources that are aligned to our competency framework;
facilitating sessions with senior leadership to foster improved trust and feedback as a leadership group and build awareness of different leadership styles; and
coaching and training for our leaders, including leading virtual teams and leading in a world of change.
Recruitment, retention, and remuneration
In a highly competitive job market, we have concentrated efforts to recruit and retain staff by:
establishing a new and more transparent remuneration framework;
continuing to implement a modern remuneration and reward system that is in line with market best practice and attracts and retains top talent;
building relationships with international audit institutions, including audit institutions from Australia, Canada, and the United Kingdom, to meet the immediate auditor shortage needs and building future reciprocal secondment opportunities; and
creating a dedicated auditor shortage recruitment project team that involves significant international recruitment and supports inducting auditors from overseas.
Equal employment opportunities
We publish information about our staff numbers and staff diversity in the "About us | Our people" section of our website.
Under the Public Audit Act 2001, the Auditor-General must develop and publish an equal employment opportunities programme, comply with it, and describe in the annual report how it was met. In our view, the quality of employment opportunity is critical to creating a workplace that enables our people to reach their full potential.
The principles and practice of equal employment opportunities are embedded in our people policies. We provide equality of opportunity in the workplace and consider diversity an asset to the Office and the work we do.
Our remuneration system ensures that, for like-for-like roles, gender pay gaps are minimal and often show negative gaps (that is, women paid more than men). The particular challenge for our organisation is in addressing vertical segregation (where there are more men than women in senior positions) and occupational drivers (where traditionally higher-paid roles are held by men). This is not an issue in all parts of the organisation but is particularly an issue in Audit New Zealand.
Bringing more women into senior levels in Audit New Zealand is clearly a matter to address and there is work under way to do this. There is more turnover at higher levels in the Office of the Auditor-General and the Corporate Services Group, where the pay gap has reduced from 11% to 9% during the last three years. Over the entire organisation, the pay gap is currently 17%.