Gore District Council
Refocusing staff towards customer interaction and improving the library environment has led to a vibrant community hub and greater amenity use.
Library overhaul has positive community impact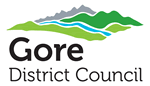 A vibrant community hub is the result of an efficiency review of the Gore District Council library.
Concerns that the resource was not reaching its full potential prompted Russell Duthie, General Manager of Corporate Services at the Council, and Jane Robinson, Library Manager, to see what the library service could change to make it more efficient for the 12,000 residents of this southern district.
They began the project by surveying 13 other local authorities to determine how their libraries were staffed, including the number of people working directly with the public or performing back-room duties.
"We wanted to have a look at what we were doing compared with other similar local authorities in terms of size, geographic situation, and population," said Mr Duthie. "We had concerns our staffing was not right."
The survey revealed that, on average, most of the other authorities had 1 to 1.5 fewer library staff and a greater focus placed on customer service and less on back-room functions, such as book repair and cataloguing.
Providing a service in the most user-friendly and cost-effective way. Efficiency means providing a service that meets the needs of the user.
The decision was made to refocus staff on customer interaction, and the Council disestablished a back-room role. Cataloguing is now done by a private contractor, Wheelers, the cost of which is half that of a full-time staff member.
"Now all staff members have a customer focus," says Mr Duthie. "We have made it into a much more vibrant, customer-friendly environment, both physically and in the feel of the place. People expect much more of their libraries now than just being able to pick up a book."
The library has recently received a spruce-up with new carpet and an air-conditioning system.
Because of the changes, library usage has increased considerably. Free Internet access has brought a lot more people in the door, increasing daily library customers by 15-20%. A parent group that meets there regularly has experienced a fourfold increase in attendance.
"And in our biannual surveys, it is evident that the people love the changes. We have had no complaints about the service, while before the changes we did."
Councillors have also received positive feedback about the library from residents, and the project is considered the Council's most successful recent initiative because of the greater community cohesion it has brought about.
Mr Duthie says the changes were made 12 months ago and predicts further advantages in the future. He believes their efficiency review would be a useful base for any business that has a customer focus.
"It has been a good starting point for us to critically analyse what services we were providing, along with evaluating what may have changed over time with our customer's desires and expectations."
If he were to approach the library project again, Mr Duthie says he would like to be more focused on the task.
"A project like this needs a concerted focus," he says. "We did this while doing all of our other jobs as well and, consequently, it took a lot longer than it needed to."
Based on an interview with Russell Duthie, General Manager of Corporate Services, on 15 June 2012.
Disclaimer: This case study is the entity's story – we have not audited the facts but have confirmed with the entity that its story is fairly represented.