South Taranaki District Council
Conducting in-house efficiency and "blue skies" reviews led to better services and savings.
Ask the experts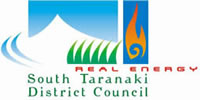 Wanting to cut costs? And wanting to do so in an effective and efficient manner? Then ask the experts – your staff.
"They are the ones who are exposed to the problems," says South Taranaki District Council Chief Executive, Craig Stevenson. "They are the ones who get frustrated by the inefficiencies and wastage and they have a vested interest in helping keep the organisation viable – their jobs."
In 2009, the Council identified the need for a "belt and braces" efficiency review. The global financial crisis was making itself felt in all sectors. However, for the Council, the effects were compounded by a lack of confidence in its financial information and an inkling that the budgets for 2010/11 would be higher than planned.
Necessity, and a touch of frugality, meant that hiring consultants was quickly discarded as an option. "While there is undoubtedly value in gaining an external view, we were reluctant to part with the first $100-$150k of any savings found," says Mr Stevenson. "We opted for an in-house approach using bottom-up knowledge overlaid with top-down moderation."
As a result, the Council has shaved $1.3 million (4%) from its operational budgets each year since 2009/10 – less than the $2 million in savings identified by staff – which has allowed it to keep rates lower than predicted during the past two years. These savings were crucial, given the Council's ambitious $100 million capital expenditure programme to replace its ageing infrastructure.
Effective means doing the right things. Efficiency means doing things right.
Its strong organisational culture – the Council has been a finalist in the JRA Best Workplaces Awards for the past four years – was instrumental in the Council being able to do the efficiency drive in-house.
As an organisation spread over 18 different work sites, the Council already had well-established communication channels with staff through its weekly e-newsletter and quarterly "all staff updates". The updates are meetings in which the Chief Executive and four group managers talk about current and upcoming issues and projects. The Council also invests heavily in staff training and development, which includes running "knowledge cafes" where staff share their expertise in all sorts of subjects, including budgeting and financial management.
So, in September 2009, "it came as no surprise when I laid out the situation to staff. We were quite open about the issues, the financial challenges facing us, and the possibility of job losses if we didn't find some savings. We asked for their help," says Mr Stevenson. The ground rules were that they be bold and innovative in their suggestions, that they make suggestions for improvements in areas other than their own, and that they not be defensive about suggestions made regarding their own patch. The response was staggering. "Our staff really rose to the challenge," recalls Mr Stevenson.
Running in parallel was a separate "blue skies" review in which a small team of senior managers looked across all the Council's levels of service and existing facilities. "This control group produced some quite radical suggestions for savings and revenue generation including asset sales."
Over the next six months, the senior leadership team progressively considered all suggestions and settled on a combination from both reviews that delivered real savings but didn't affect services. Some of these measures were implemented immediately, while others were delayed to the next financial year.
With ongoing monitoring to ensure there is no slippage, the savings continue.
Mr Stevenson has no regrets about harnessing staff knowledge to identify efficiencies because he believes the outcome speaks for itself. The only advice he has for any organisation wanting to do the same is "be courageous and be decisive". "At times we were a bit tentative as some of the ideas seemed to be a bridge too far but, often, boldness was exactly what was required."
Based on an interview with Craig Stevenson, Chief Executive, on 18 June 2012.
Disclaimer: This case study is the entity's story – we have not audited the facts but have confirmed with the entity that its story is fairly represented.