Foreword
Progress in implementing key recommendations of the 1996 Transport Committee inquiry into truck crashes.
All New Zealanders should be concerned about truck safety. Truck crashes currently account for about 20% of all road deaths and 7.5% of all road injuries. Truck drivers are not at fault in two-thirds of these crashes, but their impact can be more severe than other types of crashes, so it is important that trucks operate within acceptable speed limits and in a safe condition.
In 1996, as a result of public and industry concern, Parliament's Transport Committee investigated the causes of fatal truck crashes in this country, and made 67 recommendations on ways to improve truck safety. Seven of those recommendations, it said, did not require any extra resources or legislative changes and should be implemented immediately.
This report assesses how quickly and effectively the 3 Government agencies responsible – the Police, the Ministry of Transport, and the Department of Labour – implemented those 7 recommendations. Although solid progress has now been made, I am disappointed by the long delay in implementing 2 of those recommendations.
Truck safety, however, is improving, and the rate of fatal truck crashes is falling, mainly because of the combined efforts of the Police, the Land Transport Safety Authority, the Ministry of Transport, and the trucking industry. But there is no room for complacency – the number of trucks on our roads is increasing, as well as total kilometres travelled, and the standard of truck brakes throughout the country is poor. Truck safety will continue to demand close attention.
I wish to thank the staff of all the agencies involved for their co-operation and assistance during our audit.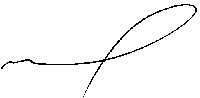 K B Brady
Controller and Auditor-General
7 March 2005
page top