Auditor-General's overview
Annual report 2004/05.
2004-05 saw us kick-start our research and development programme, and put in place the internal systems and processes we need to support our strategy. We also continued to deliver our core outputs.
It is with pleasure that I present my Annual Report for the year ended 30 June 2005.
This report sets out our performance – financial and non-financial. It is part of my accountability as an Officer of Parliament.
After the endorsement of my Strategic Plan early in 2004, we have been working on our research and development programme, and establishing the "building blocks" to achieve our strategy in the next 5 years.
Highlights for 2004/05
The biggest highlight for us in 2004/05 was the significant progress we made in research and development:
for auditing long-term council community plans (LTCCPs);
determining the audit implications of new legislation in central government; and
preparing for the introduction of New Zealand equivalents to International Financial Reporting Standards (NZIFRS).
All 3 of these research and development projects were large and demanding pieces of work. When the year started, we underestimated the work and resources they would require. Each project by itself put a huge strain on the organisation. We have, nonetheless, made significant progress in all 3 projects over the year. Our progress is discussed further on pages 27-29.
We successfully completed a pilot project to enhance our Strategic Audit Planning.
The pilot resulted in greater involvement of, and communication with, contracted Audit Service Providers, and a better deployment of the full range of our assurance interventions around important issues and risks. We have started making changes, based on what we learned.
Several experienced people joined our Performance Audit Group during 2004/05.
It took us longer than we expected to recruit and induct the additional staff. This meant that we did not complete the number of performance audits we had proposed in our strategy. We returned the unused funding to the Crown. We are now adequately resourced in this area, and positioned to carry out the additional performance audits proposed in our strategy. This increase in staff also means we can provide our Performance Audit Group with more training opportunities and support, and further refine our performance audit methodology.
Our "project office" approach to how we manage our work and resources has been well embedded. Already, we have seen the advantages of more robust project management disciplines.
We reviewed how we manage major inquiries, and sought to recruit people to better facilitate the management, conduct, and timeliness of inquiries. We did not make as much progress as we had hoped in improving the timeliness of inquiries. However, we expect the addition of dedicated staff in this area to enable us to do so over the coming year.
We have put in place better ways to gather feedback from our stakeholders, internally and externally. This helps us to be more aware of, and responsive to, our stakeholders' needs – an important part of our strategy.
We put in place ways for my 2 business units – the Office of the Auditor-General and Audit New Zealand – to work more collaboratively with each other, and with contracted Audit Service Providers. We reviewed the sector arrangements in both business units to ensure that we maximise our efforts and provide "one voice". We also made progress in aligning our corporate policies.
Unexpectedly, we were called in to provide assurance to 6 local authorities, 18 District Health Boards, and one licensing trust, over the accuracy of vote counting following their elections using the Single Transferable Vote (STV) system. Over the course of 25 days, we independently verified the vote count, which enabled their electoral officers to declare the results. It was an unprecedented situation for us, and we hope that the subsequent Select Committee inquiry and reviews will ensure that we have no need to do this again.
We were honoured to host the 19th Commonwealth Auditors-General Conference from 30 January to 2 February 2005. The Conference was well supported by our international counterparts, and centred on the theme of "Raising public sector auditing to the next level".
The year ahead
The emphasis now shifts from strengthening the infrastructure that supports the organisation, to development – specifically, we will invest significantly in the people who work for and with the organisation, and in our assurance products and services.
My Annual Plan 2005/06 set out the actions we propose to take to: strengthen our organisational capability, especially in leadership and professional areas; adjust to our increased capability, particularly in terms of how we manage our people and how we access additional staff resources; further improve the time it takes us to conduct inquiries; deliver an effective product mix, with an increased focus on non-financial reporting and on waste, probity, governance, and accountability; continue to look for efficiencies in our operational and corporate systems; and make real gains in creating a mindset for innovation and collaborative working.
Summary
I am proud of the progress that we have made in starting to bring into effect my 5- year strategy. I would like to thank my staff and all our contracted Audit Service Providers for their contribution and effort during the past year. In particular, I would like to thank Kevin Simpkins, who left our office after 10 impressive years – the last 3 as a very highly regarded Deputy Controller and Auditor- General.
I am fortunate to have such competent and professional people working for and with the organisation.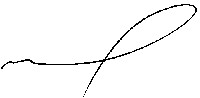 Kevin Brady
Controller and Auditor-General
30 September 2005