Auditor-General's overview
Annual Report 2011/12.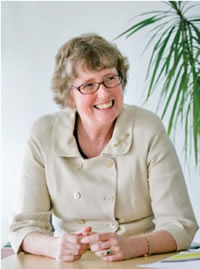 The past year has been tough for many countries and people around the world, and tougher for some than others. New Zealanders have shown determination in facing our own challenges, while keeping an eye on the uncertain and often volatile environment overseas. Collectively, the public sector has responded to the clear need to focus on the effective and efficient use of scarce resources.
Many changes were made or initiated in the public sector during 2011/12, and there will be more to come as the face of our public sector continues to change. The reality is that change will be ongoing, and with it comes the opportunity to improve the way things are done, as well as the services provided to our fellow New Zealanders.
My Office has made adjustments to our own practices to ensure that we keep pace with changes – such as amalgamations of government agencies and setting of new accounting standards – and to be in a position to provide clarity about auditing matters, and give support and advice where appropriate.
Highlights for 2011/12
My staff and contracted audit service providers performed strongly throughout the year, given the amount and effect of change on top of an ambitious reporting programme focused on public entities' use of their resources. In spite of these challenges, our results show that our work is having the impact we seek. Among our achievements and successful new initiatives during 2011/12, highlights were:
Reports and advice
Our published reports addressed issues of importance, with the public giving particular attention to the reports on freshwater quality, Māori housing, and the Crown's retail deposit guarantee scheme. We also successfully introduced separate reports for the health and education sectors.
We used the results of our major survey about fraud in the public sector to encourage conversations about fraud. We reported publicly and shared the survey results with our auditors and public entities in a way that encouraged them to be alert and to feel comfortable about raising questions about fraud. Again, I acknowledge the integrity and efforts of our public sector to keep fraud at bay.
Our work plays an important part in supporting accountability to Parliament, and our stakeholders' feedback confirms my Office is continuing to perform at a high level. The sector knowledge and relationship management skills of my staff are particularly valued.
Auditing and inquiry work
We received numerous requests to carry out inquiries on a range of issues, and decided that five of these warranted major inquiries – a significant number for our Office to carry out at one time. Since the financial year end, we have completed two of the five major inquiries, and made considerable progress on the other three. We also audited the long-term plans (LTPs) of all local authorities for the 10 years from 2012 to 2022, with the exception of the Christchurch City Council, which obtained a one-year extension of time because of the earthquakes. These audits provide assurance to communities that the main long-term planning issues have been highlighted, and that the supporting information is reasonable for decision-making, community participation, and future accountability. No one is debating the necessity of long-term planning in local government, but its future form is being subjected to scrutiny that I think is warranted.
For the first time, we included an emphasis-of-matter paragraph in our audit opinion on the Financial Statements of the Government because of uncertainty about the financial effect of the Canterbury earthquakes. We also carried out the first full-year financial audit and the LTP audit of the new Auckland Council.
It was important that we maintained the quality of our auditing work in a rapidly changing public sector environment during 2011/12. We were able to do this and to maintain good stakeholder relationships throughout the year. We also made a solid contribution to a number of reforms led by others – notably, the External Reporting Board's new suite of accounting standards.
Communications
During 2011/12, we began several new communications initiatives to expand our ability to reach target audiences and engage more widely about our work. In July 2011, we launched a website for school students and teachers to profile the role of the Auditor-General in our system of government, and to provide New Zealand-focused resources based on case studies of our work. We introduced Facebook and Twitter accounts, and initiated a successful online forum to bring together a group of public entities to share information and good practice about accountability and reporting performance.
Our international contribution
In my role as the current Secretary-General of the Pacific Association of Supreme Audit Institutions (PASAI), we began our five-year funding agreement with the Ministry of Foreign Affairs and Trade, which has enabled my Office to provide more support to the PASAI secretariat, and colleagues in the Pacific.
Preparation for 2012/13 and beyond
During 2011/12, we carried out extensive consultation on our proposed 2012/13 work programme and began work on a new Office Strategy for 2013-17.
I am proud of our achievements and how we have managed the challenges of 2011/12. I thank all my staff and audit service providers for their ongoing commitment and hard work, and look forward to an invigorating year as we focus on our theme for 2012/13: Our future needs – is the public sector ready?

Lyn Provost
Controller and Auditor-General
28 September 2012