Auditor-General's overview
Annual Report for the year ended 30 June 2010.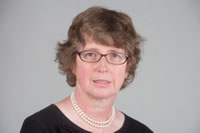 I am pleased to present my first annual report as Auditor-General. I started my term in October 2009, and have found a well-run Office carrying out its statutory role of completing financial audits and public reporting to Parliament. The Office's spirit and collegiality, its commitment to quality and shared values, and the inclusive culture and openness to debate are among the strengths that I remember from my earlier years working in the Office, and I am pleased that those attributes have endured.
My staff and contracted audit service providers can be proud of their efforts throughout the year, having achieved good results in the auditing and reporting of public sector performance.
Public sector audits in 2009/10
Financial reporting standards in the public sector
Despite the stabilising of generally accepted accounting practice (GAAP), we continue to be concerned about the cost and appropriateness for the public sector of New Zealand equivalents to International Financial Reporting Standards. During the year, we have contributed to the reviews being carried out by the Ministry of Economic Development (MED) and the Accounting Standards Review Board. The outcome of these reviews is very important for future financial reporting in New Zealand. A principle proposed by the MED's review, with which I agree, is that every public entity should continue to be required to present annual reports that comply with GAAP.
Timeliness of annual reporting
A significant achievement for which I wish to thank Audit New Zealand and my other contracted audit service providers has been continued improvement in the number of audit reports issued on time. For 2009/10, audits issued on time again improved, to 88%. On taking up my position, I was concerned about the increasing number of audits in arrears (which peaked at 453 at 30 June 2008) – a concern shared by my leadership team. I have set a goal to significantly reduce the backlog and, at 30 June 2010, the number of audits in arrears has reduced to 313, and the percentage of arrears due to inaction on our part has also reduced during the last two years. This improving trend largely reflects the collective efforts of all my auditors to better manage audit arrears. There is still progress needed to clear this backlog of audits, and I am pleased that a credible start has been made.
Service performance and cost-effectiveness
The reporting of service performance is challenging, and I see many people across the public sector making significant efforts to raise the quality of their organisations' reporting.
As an Office, we are keen to play our part in ensuring that public entities' external reports are meaningful and useful to their readers, providing a basis for assessing the cost-effectiveness of public services. Many of our annual audits encompass attesting to service performance achievements. To better play our part, we have revised my standard that sets expectations of auditors in attesting to service performance information. Progressively in the next three years, we will attest to the appropriateness of the information disclosed.
During 2009/10, for the first time, we graded service performance information and associated systems and controls within our financial review advice to select committees on government departments and Crown entities. We also carried out development and training with our local government auditors in preparation for local authority audit opinions that will be issued under our revised standard during 2010/11.
This work is challenging us as an Office, and we are looking to relate more with preparers of service performance information to understand and resolve issues. My general sense is that our increased focus in this area is helping us to better understand public entities and bring more insight into our work about their operations and their longer-term performance and financial management issues.
Auckland
The amalgamation of eight local authorities into one "super" council on 1 November 2010 is a huge exercise, with major implications for the whole country. While the new Auckland Council is yet to come into existence, our preparations during 2009/10 for its advent were well under way. Our immediate effort is focused on the audit of Auckland Council's unique Planning Document, which is due to be in place by 1 November 2010. Our efforts are also focused on the 16-month dissolution/termination audits of entities that cease to exist on 31 October 2010 as part of the Auckland reform process.
Audit allocation and fees
In recent years, international demands for changes to auditing and accounting standards and the mobility of the audit workforce have continued to affect us as part of the international audit community. As a consequence, there continues to be upward pressure on audit fees. I am committed to ensuring that audit fees are reasonable while having regard to the requirements on me to meet professional standards and the broader expectations of my statutory mandate.
I am equally committed to ensuring that the Office responds to the wider calls for the public sector to offer value for money and is transparent about audit fees. We are exploring how we can do even more in this regard.
My initial discussions with auditors and leaders in the public sector led me to initiate a review of the model that the Office uses to allocate audits, to ensure that the principles used encourage audit quality while also ensuring that audits are cost-effective and facilitate transparent reallocation of audits when warranted.
Public reporting
Reporting on public sector performance to the public of New Zealand through the presentation of reports to Parliament is the unique audit role of this Office. It is important that these reports deal with matters of significance that can improve our public sector and/or provide assurance about public entities' performance.
During the year, we published 20 major reports – 11 performance audits, seven inquiries, and two other studies – in addition to reports on the results of our audits in central and local government. These reports are listed in Appendix 1 and are available on our website. They cover such diverse topics as special education, aged care, ministerial expenses, forecast demand for drinking water, conflicts of interest, and civil aviation. The feedback I have personally received, as well as that provided through our stakeholder feedback interviews and client surveys, confirms that our reports are helping to improve the public sector.
The increasing demand for us to carry out inquiries that we have observed in earlier years has continued and, within this, there has been a significant growth in the number of major and sensitive inquiries, from 13 in the previous year to 21 this year. We will continue to consider how best to resource and manage our ongoing inquiries work.
Each of our reports draws on the collective knowledge and experience of the people in this Office, and represent a significant body of work by the teams responsible for producing each report. I appreciate the efforts of everyone who has contributed to the 20 major reports, and thank them for the contribution they have made to improving accountability in, and ultimately the performance of, the public sector.
The journey ahead
There is no question that the Auditor-General's role and vision to improve public sector performance are of heightened importance to New Zealand at present. Although the economy is improving and most Kiwi households have managed to ride out the global recession, there has been a major, lasting effect on core government. We are experiencing a level of national debt that will see the country's Budget in deficit for the early part of my term as Auditor-General. There is a strong drive for value for money, with the public sector looking to do more with the same or less, and there is greater concern about achieving cost-effective performance, while safeguarding public assets and services.
In this environment, public entities and their stakeholders increasingly expect answers and insights that are authoritative and timely. I expect the Office to be in touch with the realities of the world within which we operate, to provide answers and insights, and to be flexible when we need to be. We will be looking to adapt our ways of working to issue results when the matter is current and in a form suiting the audience, so that our work has the best chance of having a positive influence. We are looking to build on a strong base of audit information and provide more sectoral information and opinions that are of value across the public sector.
Concluding comments
First, I would like to extend my thanks to the Deputy Auditor-General, Phillippa Smith. Phillippa shouldered the responsibility for stewardship and care of the Office before I started my term and during the first few weeks in which I got to know the Office. As my Deputy, she provides me with invaluable support and I, along with the staff of the Office, were pleased to be able to congratulate her on her reappointment in June 2010 for a second five-year term as Deputy-Auditor General.
I acknowledge my predecessor, Kevin Brady, as most of the achievements this year were initiated during his term of office. I wish Kevin all the best in his retirement.
The Office, as part of the public sector, faces a challenging year in which the wider economic environment means that we must focus on being even more effective and insightful about the opportunities for improvement in the public sector. I am proud of the contribution the Office has made in 2009/10, and am confident that we have a strong basis for continuing to make that contribution.
I would like to again thank the staff of the Office and our wider community of contracted audit service providers for their efforts during the year and congratulate them on their achievements. With their support, I look forward to the challenges and opportunities of 2010/11.

Lyn Provost
Controller and Auditor-General
30 September 2010