Auditor-General's overview
Annual plan 2009/10.
I am pleased to present my Annual Plan 2009/10. This will be the first year under our new strategic plan (Strategy 2009-12) and will also be the year in which I will complete my term as Auditor-General. While an incoming Auditor-General will bring their own priorities, I want to ensure that the Office's strategies, intentions, and risks are clearly laid out as a basis for them to chart the course for their own term of office. I am confident that we are moving strongly in the right direction and will be in a good position for the transition to a new Auditor-General during 2009.
Our strategy for operating in the current economic environment
My Office has faced many changes and challenges in the past four years, some coming from the changing international environment for accounting and auditing, and others arising at domestic level. However, in the rapidly deteriorating economic conditions, the country as a whole and therefore the public sector and my Office face perhaps the most significant and fundamental challenges we have experienced in many years.
Our Strategy 2009-12 emphasises the need for the Office to generate greater insight from our audit work so that we can support the public sector in responding to economic challenges, while maintaining vital services and building the trust of citizens.
We will step up our efforts to better use the wealth of information and knowledge that we have about the public sector to provide greater insight into and add value to the performance of public entities, individually and collectively. This will give Parliament, the public and public entities the maximum assurance and improvement benefit from our work.
In the face of the changing economic environment, we need to continue to ensure that our audit fees are reasonable and that our audit effort is appropriately directed across the public sector. We are acutely aware that accountability requirements – including those for an audit – are often a burden for smaller public entities.
During the last few years, auditors have been required to do more work and the cost of employing auditors has been steadily increasing, largely as a result of New Zealand adopting international accounting and auditing standards. Wage movements in the wider market for financial and assurance professionals have a major effect on audit fees and we are not yet certain how the current economic conditions might affect audit fees. However, I must continue to ensure that audits are performed well, both now and in the future, which means my audit service providers must be fairly remunerated.
We have systems in place to ensure that audit services are provided at a reasonable cost to public entities. However, much of our annual audit work is set by statute and accounting and auditing professional standards and therefore is largely beyond our control. Further, the public sector audit portfolio is dominated by smaller public entities and subsidiaries of larger public entities, which do not often present significant public risk. They include public entities such as schools, cemetery trusts, and reserve boards.
In my view, we currently give insufficient audit attention to non-financial performance reporting in larger and publicly significant public entities. On the other hand, statutory compliance and audit requirements for smaller public entities may be too onerous. These requirements include adoption of the New Zealand equivalents to International Financial Reporting Standards (NZ IFRS). I have expressed my views in the past about the unsuitability of NZ IFRS for the public sector, and will be reporting separately to Parliament on NZ IFRS issues and options in the near future.
Focusing on the public interest in our audit work
I am concerned that the demands created by changes within the accounting and auditing profession mean that our audit work has to focus more heavily on public entities' financial statements. This has been at the expense of public-interest audit work based on fuller consideration of the risks and challenges that public entities face in their strategic, governance, and operational contexts.
The proposed changes to my auditing standard on service performance information (AG-4) form a central part of our Strategy 2009-12. We seek to generate greater insight from audit work through taking a stronger focus on issues and risks as they relate to the business of public entities, rather than simply on the financial statements. I expect our audit work to improve our own reporting to Parliament and to encourage improved performance reporting by public entities through supporting Parliament and public entities in assessing the outcomes, impacts, and cost-effectiveness of services.
In response to the main risks and issues I see across the public sector, I have identified several other areas for the Office to focus on in addition to our focus on service performance information. I have selected these areas because they are strongly related to my statutory role and because these concerns tend to be challenging for the public sector and indeed may become more challenging in the prevailing economic conditions. They cover both central and local government, and are areas where, in my view, public sector performance should be improved. The areas of strategic focus are:
procurement management;
fraud awareness and minimisation; and
stewardship and management of infrastructure assets.
I expect our work in these areas to involve the full range of our audit assurance services (annual audits, performance audits, inquiries, and advice and assistance).
Strategic risks and public accountability reporting trends
For several years, we have identified our key strategic risks to be:
loss of independence;
audit failure;
loss of capability; and
loss of reputation.
The wider economic environment and its effect on the public sector, and the changes in the public sector and the accounting and auditing professions over recent years, mean that these risks are likely to remain, although our recruitment and retention difficulties may ease in the short to medium term.
I note that arrears in issuing audit reports for public entities have been increasing in the last couple of years, from 315 in 2005/06 to 453 in 2007/08. I am concerned by this trend. Accountability cannot be achieved until audited information is made available to Parliament, the public, and others interested in the performance of public entities. In addition, the usefulness of audited information is limited when it is not provided on a timely basis. We are focusing on our own timeliness in completing audit work to ensure that the Office does not unduly contribute to arrears in audit reporting. I hope that we will be able to report improved results in our 2008/09 annual report.
Feedback from Parliamentary Consultation
Under section 36(1) of the Public Audit Act 2001, our proposed work programme is subject to Parliamentary consultation. We sought feedback on two occasions – once on an early draft of our proposed work programme for 2009/10 and again on the statutory Draft annual plan 2009/10. Having regard to the requirements of 36(3) of the Public Audit Act, I acknowledge that a number of select committees provided written response to the statutory Draft annual plan 2009/10 and, while neither the Speaker nor any committee requested any change to our work programme priorities, they provided feedback that mainly supported the approach we have taken to determining the Office's work programme. The feedback included:
expressions of interest in particular areas of work or studies we identified and requests for information as work progresses;
guidance on the scope and relative emphasis we should place on some areas of concern. In particular:

the scope of our proposed performance audit on water demand management by local authorities in the Auckland region in the light of the current restructuring of Auckland local government. While we have included the proposed performance audit in this plan, we will consider whether it is practical for this work to proceed as the Auckland local government restructuring intentions become clearer;
as a result of the recently announced review of legal aid , we have determined not to proceed, at this stage, with a proposed performance audit on the Legal Services Agency; and

suggestions of potential areas of exploration for studies in future years, including specific suggestions that we:

provide assurance that the quality of water in rivers and lakes is being appropriately maintained and monitored, in particular, by regional councils. We are presently considering the scope of the work we could carry out in response to this suggestion; and
carry out follow up work on our 2009 report Department of Corrections: Managing Offenders on Parole. We intend a follow-up performance audit during 2010/11 and will also monitor progress through our annual audit work.
I thank Parliament for this feedback, and will ensure that it is incorporated as we carry out our 2009/10 annual plan and when we scope and prepare our 2010/11 work programme.
I am confident that the performance audits we intend to conduct in 2009/10 are relevant and likely to be useful to Parliament, public entities, and the public.
Concluding comments
It has been my honour and privilege to serve as Auditor-General. I am committed to leaving the Office in good heart and with people of high calibre, just as I inherited from my predecessor, David Macdonald.
While 2009/10 has a number of challenges in store for us, I am confident that we have the systems and processes in place to achieve our strategic and annual plans. Most importantly, in fulfilling the statutory purpose of the Auditor-General, I am fortunate to be working with exceptionally skilled and talented people within the Office of the Auditor-General, Audit New Zealand, and our other audit service providers. We look forward to achieving the objectives of this annual plan during 2009/10.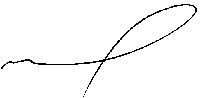 K B Brady
Controller and Auditor-General
13 May 2009
page top