Foreword
Guardians of New Zealand Superannuation: Governance and management of the New Zealand Superannuation Fund.
The Guardians of New Zealand Superannuation have a significant responsibility ensuring that we will have enough money in the New Zealand Superannuation Fund to help meet our country's future superannuation needs.
They are entrusted with billions of dollars provided by the Crown to invest for the long term in global markets so that we are in a strong financial position to meet the superannuation costs of an increasing retired population.
Because of the highly specialised nature of the Fund, I appointed Ernst & Young under section 33(1) of the Public Audit Act 2001 to assist with our performance audit of the Guardians.
As a relatively new organisation, the Guardians have acted effectively to set up the types of systems, processes, and policies that will help them to invest wisely throughout the "ups and downs" of the global economy and short-term fluctuations in world markets such as those we have seen in recent times.
The Guardians are a well-run organisation, and their internal control and governance framework meets or exceeds internationally recognised practices and guidelines. Also, I am encouraged by the leadership that they have shown in the New Zealand public sector to find common approaches to responsible investment.
I thank the Board of the Guardians, the Chief Executive Officer, and the Guardians' staff for their assistance with our audit.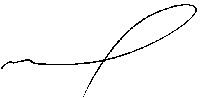 K B Brady
Controller and Auditor-General
21 May 2008
page top