Foreword
Procurement guidance for public entities.
In this good practice guide, which updates and replaces our 2001 publication Procurement: A Statement of Good Practice, I encourage every public entity to think smarter about procurement so that it adds value to the entity's service delivery.
Public entities need to be clear about the overall objective of the procurement and select a procurement method that will give them the best value for money.
To do this, public entities must have a detailed understanding of what they are procuring, the value and risk of the procurement, and how important the procurement is to achieving their overall goals and business strategy.
This guide also expands on the different methods that public entities can use to approach the market and the factors they need to take into account when deciding on the appropriate method.
I have also issued an overarching guide Public sector purchases, grants, and gifts: Managing funding arrangements with external parties to help public entities select the appropriate type of funding arrangement and determine the appropriate expectations that apply to the arrangement. I recommend that public entities familiarise themselves with the overarching guide before aligning their own policies and procedures with this good practice guide to ensure that they clearly understand which funding arrangements their policies and procedures apply to.
I would like to thank those organisations whose publications, websites, reports, and views we examined or discussed before we published this guide. I would also like to thank those organisations who gave generously of their time and expertise during the preparation of this guide. In particular, I would like to thank the Government Procurement Development Group of the Ministry of Economic Development for the assistance they have provided to my staff.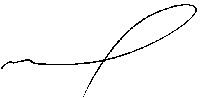 K B Brady
Controller and Auditor-General
16 June 2008
This guide outlines our view of the good practice that public entities should use to procure goods or services. The guide outlines expectations that we may use when carrying out performance audits or inquiries under section 16 or section 18 respectively of the Public Audit Act 2001, or in annual financial audits. The expectations are neither exhaustive nor exclusive.
Disclaimer
This document provides references to other websites as a convenience for the reader. Reference to any website does not mean that we endorse the contents of the site. The websites referred to in this document are not under our control, and they may change over time.
page top