Foreword
Public sector purchases, grants, and gifts: Managing funding arrangements with external parties.
In recent years, my Office has done a significant amount of work, throughout the full range of our activities, on the different types of arrangements public entities use to pay or fund external parties. We have completed a number of performance audits on grant funding programmes, published a good practice guide, and begun to audit performance on funding arrangements with non-government organisations. We have also increased the focus of our annual audit and assurance work on procurement policies and practices.
Many public entities find procurement a challenging and confusing area, and it is not always clear how the various sources of rules and guidance fit together. The aim of this overarching guide is to provide that clarity. I am also publishing new good practice guidelines on procurement.
This document explains the range of funding arrangements and how to think about which type of arrangement suits a particular circumstance. That range covers conventional purchasing contracts, relational purchasing arrangements, grants, and gifts. Our good practice guidelines on procurement discuss in more detail our expectations for how public entities will plan and manage arrangements to purchase goods or services. We will consider whether it would be useful to produce equivalent guidelines on grants.
We have explicitly prepared this document from an accountability perspective, because that is the focus of my role. It shows the broader context for the various other requirements or policies, and should complement any relevant government policy or other requirements, such as those on procurement or on relationships with non-government organisations.
My aim is to help public entities to satisfy themselves and Parliament that they are spending public funds carefully, and that they are properly managing the process for spending those funds.
I encourage all public entities to become familiar with the principles and practical considerations set out in this guide, as they will form the basis of the expectations that will apply in our future work.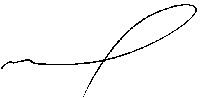 K B Brady
Controller and Auditor-General
12 June 2008
page top