Foreword
Progress with priorities for health information management and information technology.
In October 2001, a report to the Ministry of Health by the Working to Add Value through E-information (WAVE) Advisory Board, known as the WAVE Report, brought together the health sector's recommendations for making more effective use of health information. The WAVE Report envisaged rapid change in 3 to 5 years, which is a demanding timetable.
In 2005, I considered that it was timely to look at the progress made by the Ministry of Health, District Health Boards, and the health sector. The sector's ability to access and exchange information quickly is increasingly important to the delivery of high quality health care, and Parliament's Health Committee has expressed concern about the extent of progress since the WAVE Report was published.
Because of difficulties and changes within the sector, there has been less progress on key initiatives than expected by the WAVE Report, the Ministry of Health, and the sector. Nonetheless, progress has been made and there have been benefits.
I acknowledge the standards work completed so far by the Health Information Standards Organisation and the strategic steps the Ministry of Health has taken with the sector.
The recommendations in Part 5 of this report should help the Ministry of Health and the sector to make faster progress with improving how they manage and use electronic health information.
It is essential that the whole sector support implementation of the Health Information Strategy for New Zealand 2005.
I thank staff in the Ministry of Health, District Health Boards, and Primary Health Organisations, and others we spoke to throughout the health and disability sector for their help during this audit.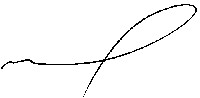 K B Brady
Controller and Auditor-General
9 March 2006
page top