Foreword
Residential rates postponement.
In recent years, rates in many areas have been increasing above the rate of inflation. Paying these higher rates can cause difficulty for ratepayers on fixed incomes – for example, people who rely on New Zealand superannuation. Many areas of New Zealand have also experienced rising property values. This has created significant equity for many property owners, but equity in a property is not generally available to meet expenses such as rates.
The Local Government Act 2002 gives local authorities wide powers to set rates postponement and remission policies. Rates postponement policies allow ratepayers to defer paying their rates, with the debt being secured against the equity in their property. Some councils have retained their pre-2002 residential rates postponement policies, allowing ratepayers to postpone their rates on the grounds of hardship only. In addition, a group of councils has formed a consortium to offer a different form of residential rates postponement that does not involve hardship criteria – "optional rates postponement".
I felt it would be timely to undertake a performance audit of both these types of residential rates postponement policies, so that lessons regarding optional rates postponement can be learned early and best practice can be shared among councils that currently offer, or are considering offering, residential rates postponement.
My report draws on an assessment of the rates postponement policies and administration of six councils – four that are part of the optional rates postponement consortium, and two that offer rates postponement on hardship grounds only.
Overall, councils' rates postponement policies are well designed, and councils are administering them in the interests of their communities. However, I have identified some areas where councils could improve their rates postponement policies and procedures.
I thank those councils that participated in the audit, as well as McKinlay Douglas Limited and Relationship Services.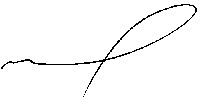 K B Brady
Controller and Auditor-General
13 November 2006
page top