Auditor-General's overview
Annual report 2005-06.
I am delighted to present my Annual Report for the year ended 30 June 2006. This report sets out how my Office has performed – both financially and non-financially. It is part of my accountability as an Officer of Parliament.
In 2004, I produced my Five-year Strategic Plan. An important element of that Plan was the need to establish capability and capacity for research and development. I did so in response to a number of significant changes – in the accounting and auditing profession, in the legislative and operating environments of public entities, and in information and reporting requirements and methods.
Highlights for 2005-06
In 2005-06, my auditors started to implement the result of the design work completed throughout 2004-05 on our three major research and development projects:
auditing long-term council community plans (LTCCPs);
the audit implications of new legislation in central government; and
introducing New Zealand equivalents to International Financial Reporting Standards (NZ IFRS).
Our implementation of these projects is discussed further on pages 29-31.
In addition to marshalling our resources to deliver the large amount of audit fieldwork for these projects, we have made real progress towards achievement of the Five-year Strategic Plan. This includes:
completing a record number of performance audits and good practice guides;
strengthening our systems and processes for managing major inquiries, which is starting to result in improved timeliness of inquiries;
enhancing our Corporate and Strategic Audit Planning processes to ensure integration, and to provide a clearer strategic perspective when setting my discretionary work programme – both for audit work and for areas of management focus. I have shared this framework with members of Parliament and other stakeholders during the consultation process for my Annual Plan 2006-07, and I have received strong support for the enhancements we have made;
aligning our corporate resources across my two business units – the Office of the Auditor-General and Audit New Zealand. This is resulting in greater consistency and efficiencies; and
continuing to invest significantly in the professional and leadership development of our people, especially in the areas of emotional intelligence and conflict management.
The year ahead
My main objectives for the coming year are to continue to strengthen the capabilities of the people who work for and with the Office, and to make further progress in advancing my Five-year Strategic Plan. My Annual Plan 2006-07 sets out the actions we intend to take to do this.
Summary
I am proud of the significant work we have done during the past year, particularly in responding to:
the statutory requirement to audit LTCCPs;
the new public sector management legislation; and
the New Zealand equivalents to NZ IFRS.
I would like to thank my staff and all our contracted audit service providers for their contributions, and especially for their willingness to learn and adapt to the challenges in our environment. I am fortunate to have such competent and professional people working for and with the Office.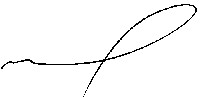 Kevin Brady
Controller and Auditor-General
29 September 2006
page top