Foreword
Effectiveness of controls over the taxi industry.
In 1997, this Office reported on how the Land Transport Safety Authority (the Authority) applied its quality control for those hoping to become taxi drivers – the "fit and proper person" assessment. I considered it was timely to follow-up that work, to see how the Authority had responded to our 1997 report, and to address significant ongoing public and Parliamentary concerns about the quality and safety of the taxi industry.
In this audit, I looked at the Authority's oversight of the wider taxi industry – taxi organisations, passenger service licence holders, drivers, and course providers. Taking this wider view has allowed me to assess the effectiveness of the Authority's controls over the taxi industry.
I am concerned that little progress has been made since our 1997 report. Similar issues emerge in this report, particularly relating to the effectiveness of entry controls, monitoring and enforcing of compliance, and sharing information with other agencies.
Inconsistent and inadequate monitoring and enforcing of compliance by the Authority has led to widespread non-compliance. As a result, there is a risk that unfit and improper people are allowed into, and remain in, the taxi industry.
The audit identified areas for improvement that are reflected in the many recommendations in this report.
I acknowledge that the new Authority – Land Transport New Zealand – is undertaking structural change to improve aspects of its performance. This report should be useful in guiding the new organisation's interaction with the taxi industry. I await with interest the effect of the structural change on Land Transport New Zealand's licensing regime for the taxi industry.
I thank staff of the Authority for their assistance during this audit.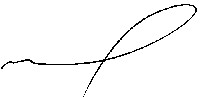 K B Brady
Controller and Auditor-General
17 June 2005
page top