Foreword
Pharmaceutical Management Agency: Changes to the frequency of medicine dispensing.
In October 2003, the Pharmaceutical Management Agency (Pharmac) changed the rules for dispensing medicines. It let doctors prescribe that a 90-day supply of certain medicines be dispensed all at once, rather than spread over 3 visits to the pharmacist. Pharmac projected that this could reduce district health boards' spending on the dispensing fees paid to pharmacists by $132 million over 5 years.
I considered it important to audit this, because of the large savings projected, and the effects of the change on patients, doctors, and pharmacists. One year into the new dispensing regime, I thought it timely to compare Pharmac's calculation of the savings achieved against Pharmac's original projection of $5.42 million in savings for the period 1 October 2003 to 30 June 2004. My audit has found that Pharmac's calculation of the savings was reasonable, although the calculations did not cover the implementation period.
During my audit I identified opportunities for Pharmac, and the wider public sector, to improve the quality of the information underpinning decision-making. It is important that public entities make transparent decisions, based on reliable information. I have recommended that initiatives address in more detail the assumptions and levels of uncertainty associated with them.
I thank the staff of Pharmac, district health boards, and the Ministry of Health for their help and co-operation.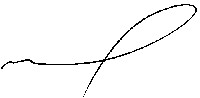 K B Brady
Controller and Auditor-General
20 May 2005
page top