Foreword
Maritime Safety Authority: Progress in implementing recommendations of the Review of Safe Ship Management Systems.
In 2002 the Maritime Safety Authority of New Zealand commissioned an independent review of the Safe Ship Management System – a system aimed at making ship owners and operators responsible for the daily safe maintenance and operation of their vessels throughout the year.
The independent review identified a number of concerns with the Safe Ship Management System and made a number of recommendations aimed at improving the system. My audit looked at the progress the MSA has made in implementing the recommendations, and I am pleased to report that progress has been good.
Moreover, I believe that the changes made because of the review – particularly the introduction of the new Safe Ship Management Code of Practice – will improve safety systems applying to vessels by providing a consistent and mandatory basis for defining and monitoring safety in the maritime industry.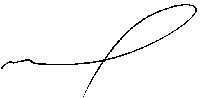 K B Brady
Controller and Auditor-General
8 December 2005
page top