Foreword
New Zealand Trade and Enterprise: Administration of grant programmes.
In 2003, I conducted 2 inquiries that found weaknesses in the administration of grant programmes by government agencies: Inquiry into Public Funding of Organisations Associated with Donna Awatere Huata MP and Industry New Zealand – Business Growth Fund Grant to The Warehouse. These inquiries raised a number of issues around how well grant programmes were administered by government agencies, including Trade New Zealand and Industry New Zealand.
In July 2003, Trade New Zealand and Industry New Zealand – 2 very different organisations, with different systems and processes – were merged to form New Zealand Trade and Enterprise (NZTE). In 2003-04, NZTE was appropriated $47 million for grants and awards to firms, sectors and regions.
NZTE inherited these grant programmes from its predecessor organisations. Some of the programmes are being administered more effectively and efficiently than others. However, all have aspects where improvements could be made.
I decided it would be timely to undertake a performance audit of NZTE's grant programmes. I looked at whether the grant programmes were being administered effectively and efficiently, and in keeping with the policy parameters set by Cabinet.
NZTE has not yet established a framework to ensure that, for each grant programme, consideration has been given to important aspects of grant administration, including the assessment of risk, data collection and reporting, documentation, and monitoring practices.
NZTE's approach to the Strategic Investment Fund was of particular concern. The guidelines and assessment procedures were inadequate, and in some cases we were unable to ascertain whether Cabinet criteria for this fund had been met.
Any Government agency responsible for grant programmes must administer them effectively and efficiently. I do not believe this is, or has been, the case with all the grant programmes that NZTE and its predecessor organisations have administered. There is considerable work to be done to ensure that sound administrative principles and standards are applied to all aspects of the grant programmes.
NZTE has already provided me with a response to the findings of the audit, setting out how it intends to implement each of the recommendations in this report. I look forward to undertaking a follow-up review in 2 years to assess progress against the recommendations.
I thank members of the Board and the staff of NZTE for their co-operation with this performance audit.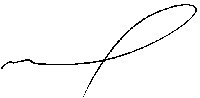 K B Brady
Controller and Auditor-General
1 December 2004
page top