Response to our report on managing the benefits of Inland Revenue's Business Transformation programme
26 May 2022: We asked the Inland Revenue Department Te Tari Taake (Inland Revenue) about its progress to manage, measure, and report on the intended benefits, including financial benefits, of the Business Transformation programme (the programme) since we published our report on the programme in July 2020.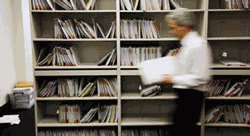 We requested an update because we want to provide public transparency on agencies' response to our reports.
In 2020, our report Inland Revenue Department: Benefits management for the Business Transformation programme looked at whether Inland Revenue had a robust framework for managing, measuring, and reporting benefits from the programme.
Inland Revenue appeared well positioned to realise the benefits of the programme. However, there was a significant amount of financial benefit to achieve by 2023/24, when Inland Revenue's monitoring of the programme's benefits is due to finish. At the time of our report, we said that there was some uncertainty about the realisation of financial benefits.
Read what Inland Revenue has said about its progress since we published our report:
We have not audited the information in the update.
At this stage, we do not plan to carry out any further performance audit work to follow up on our 2020 report. Our Sector Manager will continue to seek further updates from Inland Revenue as part of their usual engagement.
Photo acknowledgement: mychillybin © Niels Schipper