Impact 2: New Zealanders are better informed about the performance and accountability of the public sector
We measure this through the number of citations in the New Zealand media about our work.
Indicator: New Zealand media provide increased coverage of our reports and letters
Target: Increasing
| Year | Score |
| --- | --- |
| 2021/22 | Decreasing – 1487 |
| 2020/21 | Increasing – 1621 |
| 2019/20 | Increasing – 1454 |
| 2018/19 | Decreasing – 1277 |
In 2021/22, the number of citations in the media about our work declined by 8.3% from 2020/21.
We aim to focus our work on issues that are important to New Zealanders. We saw a decrease this year in media citations. Last year's increase was driven by coverage of our work auditing councils' long-term plans and our report on the Covid-19 vaccine roll-out. In 2021/22, media citations decreased to a similar number to 2019/20.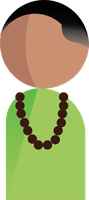 Our Covid-19 related work generated the most media coverage, with our inquiry into the Strategic Tourism Assets Protection Programme having the single most citations of any of our reports. Our letter on the Ministry of Health's procurement of saliva testing services also attracted considerable media interest. There was also regular media coverage on the auditor shortage, driven by articles about deferred council annual reports and several speeches in Parliament during the passage of the Audit Time Frames Bill.
Our non-Covid-19 work that got the most media coverage were our report Inquiry into the Ministry of Social Development's funding of private rental properties for emergency housing and our work looking at mental health and addiction services.