Auditor-General's overview
Housing New Zealand Corporation: Maintenance of state housing.
State housing is the largest publicly owned property portfolio in the country, with an estimated value in 2008 of $15.2 billion. Ensuring that the state housing stock is well-maintained is important for tenants and for protecting the value of these properties.
Housing New Zealand Corporation (the Corporation) is the agency responsible for maintaining state housing.
My staff carried out a performance audit to provide Parliament with assurance about the effectiveness of the systems and processes the Corporation uses to maintain state housing.
Overall, the systems for maintaining state housing properties are comprehensive and effective apart from the system to assess the condition of the Corporation's properties, and the system it uses to measure its performance.
Almost all properties are inspected at least twice a year. Tenants can raise maintenance issues directly with the Corporation through a network of neighbourhood offices and a National Contact Centre. The Corporation has set clear standards for the quality of its responses to tenants and for the quality of its maintenance work. It monitors the performance of its contractors thoroughly. It also monitors how the standard of its properties compares with properties in the private sector rental market.
However, the inability of the Corporation's existing systems to provide detailed information about the condition of state housing properties has limited the effectiveness of its planning for maintenance. This means that it has lacked a reliable basis for measuring and managing its overall maintenance workload.
This would be a significant concern if the Corporation had not already identified and put in place a process to address the problem, and to renew its systems. It is working to complete a new Asset Management Framework by 2010. My staff will follow up the Corporation's progress with this in 2010/11.
I thank the staff of the Corporation and its maintenance contractors for providing my Office with a high level of help and co-operation during this audit.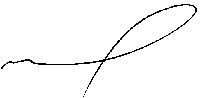 K B Brady
Controller and Auditor-General
3 December 2008